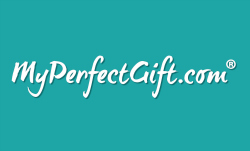 With MyPerfectGift.com
you always give, or get,
The Perfect Gift ®
Napa California (PRWEB) November 08, 2012
MyPerfectGift.com is all about making gift giving and online shopping as easy as possible for the holiday season and year round. Head Gift Guru Teri Freeman tackles gift giving in the digital age and aims to provide the best possible solution so everyone receives The Perfect Gift ®.
The company is launching with a big marketing splash after spending several months in beta. MyPerfectGift.com management is gearing up for the 2012 Holiday season by combining the free and easy to use wish list web site with savvy social media strategies engaging consumers on Facebook, Twitter and Pinterest.
A registry on MyPerfectGift.com solves the problem of hard-to-buy-for people. Gift registries are no longer just for weddings and new babies. Busy lifestyles, changing tastes, growing children and families spread around the country and the world make it difficult to buy loved ones the perfect gift. When everyone in a friends and family circle has a wish list on MyPerfectGift.com all gift shopping can be done online with just a click and be assured that everyone will get something they love. Whether it's for birthdays, anniversaries, Valentine's Day, Mother's Day, Father's Day, Graduation, Weddings, New babies, Christmas, Hanukkah or any gift giving occasion that might come along, a MyPerfectGift.com registry will be the handy gift idea center to make life easier.
MyPerfectGift.com has an easy to use browser button to add items from any online retailer. The Sample Registries give hundreds of gift suggestions in more than 60 gift categories to make it easy for anyone to come up with great gift ideas to build a registry. Copy items from one of the four Sample Registries with just a click. Using the "Share Your Registry" button makes it easy to share registries with friends and family; everyone will want to make and share their own wish lists. Children can make a Kidlet Registry listing all their (Mom approved) wishes so Grandma no longer has to guess what size jammies little Tommy wears or what the latest toy or book craze is. With a Personal Registry spouses will have dozens of desired items to choose from so they can shop for loved ones with confidence. The Wedding Registry provides a central location to list all the new couple's gift wishes from every online or brick and mortar retailer and also has a place to list in-store registries as well.
Personal and Kidlet Registries have areas to list "Favorites" so a quick glance will show favorites like candy, flower, fragrance, wine, restaurant, any favorite item you care to list, which can come in handy for a last minute gift or special occasion.
MyPerfectGift.com's unique Celebrity Registry feature will team celebrities with the Gift Gurus at MyPerfectGift to show a Celebrity's Personal Registry and support their favorite charity.
About MyPerfectGift.com
Gifts that Click ®
MyPerfectGift.com is a free online universal gift registry that helps make the experience of giving and receiving gifts as enjoyable as possible and also takes advantage of the convenience of online shopping technology. With MyPerfectGift.com a user can add gifts of any kind to their personal wish list, including online retailers and brick and mortar stores. Members can easily share their wish lists with Family & Friends.
MyPerfectGift.com works with Celebrities and Charities to bring support, exposure and fund raising opportunities to worthy causes.
Contact: Teri Freeman
877-77MyGift
MPGift(at)aol(dot)com
http://www.MyPerfectGift.com
http://www.Facebook.com/MyPerfectGift
http://www.Twitter.com/MyPerfectGift