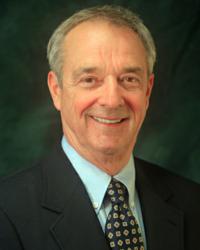 The timing is perfect to bring Ken on board to manage our new Handhole & Meter Box Division.
Sparks, NV (PRWEB) May 31, 2012
In a continuing effort to provide only the most knowledgeable people in the precast concrete industry to serve their customers, Jensen Precast is proud to announce that they have hired three top people in their fields in the Southwestern United States.
Ken Hazleton, with 45 years of experience in the precast concrete pull box industry, is joining Jensen Precast as Division Manager for the company's new Handhole and Meter Box Division. Having worked for the area's largest producers of handholes and meter boxes, Hazleton is a familiar face throughout the Southwest with utilities, agencies, municipalities, contractors and engineers who have been relying on his expertize over the years.
"Ken joining our family of employees couldn't come at a better time," said Eric Jensen, Chief Marketing Officer for Jensen Precast. "We have just recently added handhole and meter box manufacturing to our line of products in our Sacramento facility. Ken being on board will be a huge boost to helping get the word out that we now have them available."
"We are very excited to roll out our new line of small box products," said Mark Voiselle, Regional General Manager in Northern California for Jensen Precast. "We have acquired the best Teksam equipment as well as world class personnel in order to deliver the first class quality products our customers have grown to expect from us."
Mike Elliott, a Registered Environmental Health Specialist, has joined Jensen Precast as Product Manager for Onsite Wastewater Systems. Elliott has a MBA as well as a BS in Biological Sciences and has several years of experience in residential and commercial onsite wastewater systems to his credit. Some may remember Elliott as a Northern California Regional Sales Representative for Jensen Precast during 2007 and 2008. In his return to the family, he will once again be based out of the Jensen Precast Orland, CA plant.
Steve Miller has also signed on as Product Manager for Jensen Precast Retaining Wall Systems. Miller is an Engineering Geologist with an MS in Geophysics and a BS in Geology with more than 20 years of experience in the Geotechnical industry.
"Along with Ken Hazleton, we're delighted to have Mike Elliott managing our Onsite Wastewater Systems and Steve Miller managing our Retaining Wall Systems divisions," said Tony Shanks, President of Jensen Precast. "Miller's experience in the geotechnical arena, and Mike's expertise in onsite wastewater products, will be invaluable as we grow and expand our product offerings in these divisions."
The new line of Jensen Precast non-traffic and traffic rated small boxes range in size from 10" X 17" up to 30" X 48" and offer a variety of lid choices including Jensen's patent pending LockLid secure utility enclosure lids designed to ward off copper wire theft. LockLids are also retrofitted to accommodate other manufacturers' boxes. The line also includes a 10.5" X 12" traffic valve box.
Residential septic tanks have been a staple of Jensen Precast since the company was founded in 1968. The product offerings in this line have grown to also include large commercial septic tanks along with dosing, surge, and holding tanks.
The retaining wall systems division started with Redi-Rock retaining walls in 2010. Plans are in the works to add additional options in various price ranges to meet the wide ranging needs of Jensen Precast customers.
About Jensen Precast
Jensen Precast, founded by Don Jensen in 1968, is one of the largest independently owned precast concrete manufacturing companies in the United States. With corporate headquarters in Sparks, NV, Jensen Precast has production facilities throughout Nevada, Arizona, California and Hawaii.
Jensen Precast designs and manufactures standard and custom precast concrete products to meet small to large-scale infrastructure demands. Jensen Precast products are proudly made in the USA and used in highway construction; retaining walls; electric, gas and water utilities; telecommunications; stormwater capture and treatment; rainwater harvesting; centralized and decentralized wastewater systems; sewage applications; above ground fuel storage; agriculture; landscaping, and more.
Jensen Precast also has a metal fabrication division, Jensen MetalTech, to design, engineer and manufacture steel and aluminum hatch and access covers. This division also manufactures products with their TraxPlate™ Slip Resistant Surface for areas where slip and fall accidents may occur. The TraxPlate™ Surface as well as diamond plate surface is also offered on their LockLid™ line of security locking lids for utility pull boxes.
For more information contact:
Marcia Neese
Marketing & Communications Manager
Jensen Precast
775-352-2709
mneese(at)jensenprecast(dot)com