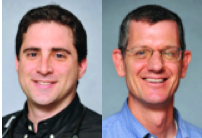 It is our philosophy at Spring Creek Family Practice that understanding the patient as a whole--their family history, personal hobbies, lifestyle preferences, etc.--is amongst the most important services that we provide to patients today.
Santa Rosa, CA (PRWEB) November 30, 2012
A hundred years ago, approximately 4 out of 5 of American physicians were general practitioners. According to the American Academy of Family Physicians (AAFP), the number of medical students choosing to become board certified in family medicine has dropped by over 50% in recent years, as students opt for higher salaries and the perceived prestige of various specialty fields. If this trend continues, there will be a massive shortage of family physicians in the United States within the next 20 years.
Despite the growing need for primary care physicians, high quality board certified family physicians are increasingly hard to come by. This trend poses a problem for patients. If they do not have access to a primary care physician, they must rely on overcrowded, expensive emergency rooms, or costly, out-of-pocket specialty care. In addition, family physicians are obliged to take on a heavier load of patients to compensate for the high demand for their services, making it more challenging for them to devote ample time to each patient.
At Spring Creek Family Practice, Drs. Trapnell and Markoff strive to nurture the classical, irreplaceable doctor-patient relationship. Since its partnership with Northern California Medical Associates (NCMA) in 2008, Spring Creek Family Practice has successfully implemented a model of family healthcare that enables close collaboration with NCMA specialists, as well as more time to focus its energy on patient well-being. This philosophy echoes the "Patient Centered Medical Home," a concept that helps multi-specialty groups, payers, health plans and healthcare systems deliver high quality care and reduce costs while improving patient health, increasing staff satisfaction and patient engagement.
NCMA has provided Spring Creek Family Practice the necessary resources to retain its exemplary level of care. By taking care of management services for its partners, NCMA allows groups like Spring Creek Family Practice to devote more time to patients, and less time to tasks traditionally associated with running a business. A multidisciplinary organization, NCMA streamlines healthcare between physicians in the North Bay region to ensure comprehensive care for its patients.
As any experienced family physician will tell you, the importance and rewards of providing family care have been under appreciated by the healthcare industry. Dr. Markoff explains, "It is our philosophy at Spring Creek Family Practice that understanding the patient as a whole--their family history, personal hobbies, lifestyle preferences, etc.--is amongst the most important services that we provide to patients today. We respect our patients' needs and personal beliefs. Taking the time to listen to these aspects of patients' lives enables us to find the best way for the individual to achieve optimal health."
He continues, "Medical specialists don't always have the same opportunity to get to know their patients. The close-knit group of primary care physicians and specialists at NCMA encourages collaboration between all experts involved in our patients' healthcare, and this in turn improves outcomes."  
Understanding the myriad technological and therapeutic advances of modern medicine is a skill required of the 21st century family physician. Applying the latest evidenced based knowledge allows the primary physician to prevent illness or to keep new illness from worsening to the point that costly specialty care is required. When such care becomes necessary, the primary physician serves as the liaison between the patient and specialist, fostering the continuity of care without losing sight of the patient as a whole person.
As Dr. Trapnell puts it, "The first priority of the family physician is to help patients maintain wellness. When one of my patients gets sick, I can rely on my understanding of the individual as a whole person, and my broad understanding of the complexities of their illness, to provide the patient with an understanding of the disease process and how it shapes the rest of their care. These skills allow us to take care of the patient, and often their families as well. It is therefore the primary care physician's duty to remain involved throughout the period of treatment."
"Partnering with NCMA has further optimized the comprehensive care that Spring Creek Family Practice provides to its patients," Dr. Trapnell continues. "The network of primary care physicians and specialists that NCMA provides is invaluable to producing positive patient outcomes, and I'm proud to be associated with such a forward thinking, hard working group of integrated medical professionals."  
With the explosion of specialty fields in the healthcare industry, the function of the primary care physician remains essential to the overall quality of healthcare and to maintaining focus on the patients themselves. In the complex medical world, Spring Creek Family Practice's Drs. Trapnell and Markoff strive to focus their personal attention on the patient, while working closely with colleagues within NCMA to make sure their patients have access to timely expert care with the specialists they need. Trust, professionalism, and authenticity in the patient-doctor relationship are fundamental for creating a comfortable, effective environment for providing the best healthcare services. Spring Creek Family Practice physicians and family nurse practitioners pride themselves on their ability to foster lasting, personalized healthcare relationships with their patients.