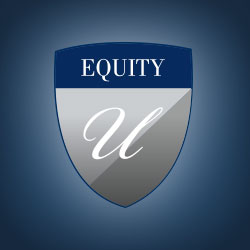 Those interested in attending the conference at the best rate possible are encouraged to register now before the price increases on September 1.
Cleveland, Ohio (PRWEB) August 28, 2012
With more than 40 can't-miss sessions featuring industry experts and successful investors, the three main days of the 2012 Equity University Networking Conference, September 28-30 in Orlando, already present a tremendous value to attendees. It will include insights from industry professionals including Own America CEO and talk show host Greg Rand, RealtyTrac Vice President Daren Blomquist and Joseph Toms, Chief investment Officer of Prosper.com.
Friday Session Highlights:

Equity Trust Company's CEO Jeff Desich will start things off with a special announcement that will provide clients great content, tools and assistance to accelerate the path to financial freedom.
Actor, talk show host, and former U.S. Senator Fred Thompson will lead up our can't-miss keynote speaker lineup. Thompson will provide conference attendees with a glimpse into life in the spotlight, including his rise to leadership positions and how he has made the most of opportunities presented to him.
A speed networking session that allows attendees to meet new people, add to their network, and form the basis for future deals by forging lasting, valuable connections.
A "successful investor client panel" consisting of everyday investors who found a way to self-direct their IRA to financial success.
Saturday Session Highlights:
Some family-focused sessions that include "Investing Family Style" and "Children Investing Session." Hear teenage investors and their parents tell their story.
A Successful Women Investors session. Join the "Queen of Rehab" Robyn Thompson and many other successful women who have found financial success.
Alternative Investments including Tax Liens, Foreign Exchange, Foreclosures, Short Sales, Precious Metals, Oil and Gas, Turn Key Real Estate and more.
End the night with an evening walking down the red carpet at our Hollywood themed party. It will be a fun-filled cocktail party to help show our appreciation to our clients.
Sunday Session Highlights:
Hear from current clients who explain their investing success upon first opening their self-directed IRAs in the "Newbies Who Rock" panel.
Former United States Supreme Court Attorney, Lee Phillips, provides insight into protecting assets, with legal tools that can be used to protect against litigation.
A closing session that will help turn the information provided at the Networking Conference and keep that momentum going to a year of self-directed investing success.
Conference guests can also take advantage of two full bonus days of wealth-building education: Thursday, September 27 and Monday, October 1. Eddie Speed will share his insight into flipping distressed properties on Thursday and real estate investment expert, Robyn Thompson, will present her in-depth workshop on Monday.
Those interested in attending the conference at the best rate possible are encouraged to register now before the price increases on September 1. Additionally, Equity University has secured a limited number of rooms at the Peabody Orlando Hotel at the discounted rate of $139. Each conference registration also includes free educational bonuses and giveaways valued at more than $1,000.
Register now for the 2012 Equity University Networking Conference or get more information at http://www.SDIRANetworking.com. Registration can also be completed by calling 888-382-4727, ext. 393.
About Equity Trust Company
Equity Trust Company, with its corporate headquarters in Cleveland, Ohio and operations in Waco, Texas and Sioux Falls, South Dakota, is at the forefront of the self-directed retirement plan industry. The company specializes in the custody of alternative assets in self-directed IRAs, Coverdell Education Accounts, Health Savings Accounts and qualified business retirement plans. Along with its affiliates, Equity Trust provides services to more than 130,000 individuals and businesses nationwide with approximately $10 billion in assets under custody. Since 1974, the company and its affiliates have helped investors make tax-free profits through education, innovation, and a commitment to understanding individual needs. Visit http://www.TrustETC.com for more information.