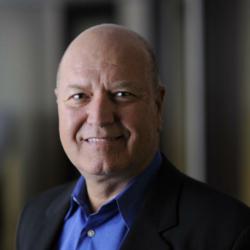 I'm excited and gratified to be joining Senn Delaney because this firm is truly the recognized authority on shaping organizational cultures to healthier high performance. -- Bill Taylor
Los Angeles (PRWEB) September 19, 2012
Management consulting veteran Bill Taylor has joined international culture-shaping consulting firm Senn Delaney as vice president and engagement leader, effective Sept. 4, 2012. A former senior vice president and relationship leader at Kotter International, Taylor brings more than 30 years of expertise in measurable executive leadership, performance improvement consulting, strategic business development, master facilitation and organizational culture change and leadership development to his new role.
"We are delighted to add such a talented, experienced leader to our growing client team to partner with Senn Delaney clients to transform their organizational cultures to improve performance and results," states Jim Hart, Senn Delaney president and CEO. "Bill brings not only a wealth of experience, but a personal passion for helping organizations become fully aligned, engaged and unleashing the full potential of their leaders, teams and organizations to implement their business strategies. He is a welcome addition to our growing engagement leadership team."
As senior vice president and relationship manager at the change consulting firm Kotter International, Taylor was responsible for strategic national business development and served as a senior performance consultant and master facilitator for all levels of leadership development.
"I'm excited and gratified to be joining Senn Delaney because this firm is truly the recognized authority on shaping organizational cultures to healthier high performance," said Taylor. "The mission, vision and values of Senn Delaney, and the passion of the international team in its work partnering with companies around the globe is inspirational and very much aligned with my own purpose of unleashing the potential of all leaders and associates to execute key business strategies."
Prior to his work at Kotter, Taylor has also served in leadership roles in a number of management consulting firms. He was director of the leadership and management practice at strategic execution consulting firm BTS USA, International. From 2006 to 2010, he was western regional director of Business Development for the Center for Creative Leadership. Taylor has also been a senior consultant and master facilitator with the management consulting and training firm Kepner-Tregoe and at Huthwaite, a sales performance improvement organization. Taylor also spent eight years as a senior account executive for talent management consulting company Development Dimensions International.
Taylor also brings executive line-leadership experience to his role serving Senn Delaney clients. Prior to his career in management consulting, Taylor worked in the banking industry. He was senior vice president and manager of corporate and private banking at Bank of Southern California. He grew a $90-million business and private banking business unit by developing and leading a business development and asset-based lending team to become one of the top-tier business banks in San Diego County. Taylor also served as vice president and branch manager at First National Bank / National Bank of La Jolla. There, he led and developed the under-performing Consumer Branch over several years from $3 million in assets to $55 million in deposits, and managed a team of 25.
Taylor graduated from University of California Riverside with a Bachelor of Arts in sociology and psychology.
About Senn Delaney
Founded in 1978, Senn Delaney is widely recognized as the leading international authority and successful practitioner of culture shaping that enhances the spirit and performance of organizations. Senn Delaney's passion and singular focus on culture, combined with decades of hands-on experience, has resulted in a comprehensive and proven culture-shaping methodology that engages people and measurably impacts both the spirit and performance of organizations.
Visit Senn Delaney's new thought leadership video channel, SDTV, at http://sdtv.senndelaney.com for expert advice on best practices in culture shaping, CEO interviews on leadership and leading culture, client success stories and more.