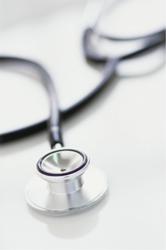 Chicago (PRWEB) August 08, 2012
Sertifi announced today it will host yet another electronic signature webinar for the home health industry on Tuesday, Aug. 14 at 2 p.m. EDT.
Sertifi provides a platform for sending, eSigning and tracking CMS Form 485 and other required documents electronically. Health care companies including MedAssets, Liberty HomeCare & Hospice Services and many more have chosen Sertifi as their electronic signature provider to speedup complex medical order workflows.
"Physicians and other health care professionals are continually frustrated by having to sign document after document," says Hamilton Temple, director of sales. "Sertifi offers a quick and convenient way to electronically sign required health care documents, including 485 plan of care claim forms and face-to-face certifications."
Register Now
Visit http://bit.ly/SertifiHomeHealth to register for the complimentary webinar that will include a live eSignature demo followed by a brief Q&A session. To learn more about Sertifi and its eSignature tools, call 1-866-983-8877 or visit their website: http://www.sertifi.com
About Sertifi
Based in Chicago, Sertifi's business tools allow companies to better collaborate with customers, close and execute agreements with electronic signatures, and track status in real time.
Sertifi provides the industry's leading Web service API, which enables integration into existing systems, or pre-built connectors into leading platforms such as Salesforce and Microsoft Dynamics CRM. Sertifi is trusted by leading companies including CareerBuilder, Microsoft, Pitney Bowes and the U.S. Air Force.