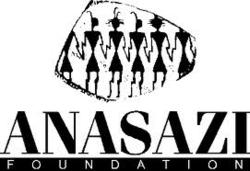 "What children need today is a home filled with peace—so when they are out in the darkness of the world, there is a beacon of light to guide them home."
-Michael J. Merchant
President, ANASAZI Foundation
Mesa, AZ (PRWEB) September 18, 2012
ANASAZI Foundation, a nonprofit outdoor behavioral healthcare provider focused on strengthening parent-child relationships, has named entertainer Wynonna Judd and her husband D.R. Roach as recipients of the 2005 Turn for Peace award. The couple will receive the award at ANASAZI's annual scholarship dinner, scheduled for December 3, 2005, at the Four Seasons Resort in Scottsdale, Arizona.
The Turn for Peace award is presented to individuals who have made a lasting impact on the lives of children and families in need. Past recipients include former First Lady Barbara Bush, NFL Hall of Fame quarterback Steve Young, authors Stephen R. Covey and Richard Paul Evans, philanthropists Robert and Lynette Gay, and Family Circus creator Bil Keane.
Wynonna and "Roach" are active in numerous charitable and humanitarian efforts, including YouthAIDS, Nashville's Oasis Center, St. Jude Children's Hospital, the American Red Cross, and Habitat for Humanity. Wynonna is a recent recipient of the USO Merit Award for outstanding contributions to the U.S. Armed Forces. In 2004, she received the Country Music Association's Connie B. Gay Award, and she was nominated in 2003 as the Academy of Country Music's Humanitarian of the Year.
As a solo artist and part of the legendary mother-daughter duo The Judds, Wynonna has sold more than 29 million records worldwide and received more than 60 industry awards -- including five Grammys, nine Country Music Association Awards, and the Female Vocalist of the Year award from the Academy of Country Music.
The December 3 dinner highlights the remarkable stories of ANASAZI alumni -- young people who have overcome significant personal challenges to rebuild family relationships and achieve goals that once seemed beyond their reach. Proceeds from the event will enable financially challenged families to obtain the help they need for a son or daughter with substance abuse, emotional, or behavioral concerns. For reservations and table or event sponsorships, call (800) 678-3445 or e-mail sponsorships(at)anasazi(dot)org.
Wynonna comes to Arizona courtesy of the West Valley Symphony, with whom she will perform on Sunday, December 4, 3:30 p.m., at Glendale Arena in Glendale, Arizona. For tickets and event information, call Ticketmaster at (480) 784-4444 or visit http://www.ticketmaster.com.
About ANASAZI Foundation
ANASAZI Foundation is a nonprofit (501c3), nationally recognized, licensed, and JCAHO-accredited behavioral healthcare provider for youth and young adults with depression, anger, aggression, school failure, substance abuse, suicidal ideation, and other emotional or behavioral concerns. ANASAZI's menu of services includes a 42-day outdoor treatment program for youths ages 12-17 and young adults ages 18-25, as well as parenting workshops, leadership and marriage courses, outpatient counseling, and community drug awareness and education forums. More information is available at http://www.anasazi.org.
Contact:
Sean Rourke
ANASAZI Foundation
480.892.7403 phone