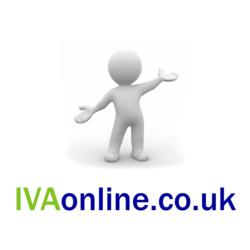 We have the highest cost of living seen to date in Scotland so every penny of income matters
Manchester (PRWEB) March 04, 2013
The new website aims to increase awareness of the options available to cash-strapped consumers wanting to tackle their debts, and offers practical help and information on everything from budgeting within an IVA to mitigating its impact on assets and careers. In addition, all the latest up-to-date news and views about debt and IVAs will be featured, along with an interactive IVA Calculator for visitors to find out if they qualify or need to consider an alternate route to debt freedom.
A spokesperson for IVAonline.co.uk said: "We're very excited to launch this new website. We're committed to studying and reporting on the IVA market so cash-strapped consumers can keep up-to-date with developments that would help them deal with their debts quickly and more effectively.
"IVAs have experienced phenomenal growth over the last few years, and around 50,000 people enter into one every year to take control of their financial future and become debt-free. Individual Voluntary Arrangements are unlike any other debt management solutions available in England and Wales because they are regulated by the Office Of Fair Trading and they have the full weight of the law behind them. This ensures creditors are kept in line and do not harass the debtor while repayments are being made, making them an attractive option for many.
An IVA is a legally binding agreement between an individual in debt and their creditors. It lasts 60 months, and debtors pay one fixed affordable amount to an IVA administrator, who in turn then distributes the payment to creditors according to the terms of the agreement. The payment is usually based on only what is affordable for the debtor, and at the end of the IVA term any debt balances remaining are written off.
"The recession has had a deep impact on many people, and made them think very hard about their finances. A few years ago we didn't necessarily worry about carrying a balance on our credit cards or having a bit of an overdraft every month. Now with high unemployment, rising cost of living and household budgets squeezed to breaking point, those debts have spiraled into something that has become unmanageable.
"In these harsh times all it takes is one problem – perhaps someone's hours being cut to part-time or an unexpected car repair bill – and it could mean financial disaster, payment defaults and creditors banging at their door."