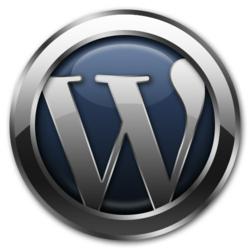 For only $99, WordPress Master Class participants will leave the seminar with a new or updated website set up and completely ready for publishing.
Lindon, Utah (PRWEB) March 16, 2013
Utah businesses and bloggers looking for a jumpstart to Web development are invited to attend the WordPress Master Class taught by Pete Codella, APR, one of the most recognized digital marketing professionals in the state.
Pete Codella, vice president of marketing and public relations at Alexander's, will lead the training in an Alexander's Academy presentation at the company's headquarters in Lindon, Utah. Codella and Alexander's – a Utah County printer – continue their tradition of digital training after previously hosting popular training events on various aspects of digital public relations and marketing.
The event will take place March 28, 2013 from 2:30 to 4:30 p.m. It will be followed by an open house with hors d'oeuvres and beverages from 4:30 to 5:30 for master class participants and any others who would like to drop by to see recent Alexander's print and marketing successes.
Master Class participants will walk through various aspects of Web development including setting up a new website, Google Analytics, FeedBurner, WordPress site customization and search engine optimization. Aside from training, Alexander's will provide domain registration, website hosting and a WordPress theme for everyone who enrolls – a $250 value.
Those interested in this month's WordPress Master Class can enroll at alexandersacademy03.eventbrite.com.
"Participants won't just take notes," Codella said. "They'll actually leave the seminar with a new or updated website set up and completely ready for publishing."
Codella offers similar workshops at national conferences. With the cost of enrollment at $99, this event comes at a fraction of its usual price. Codella and other members of Alexander's Marketing and PR team will offer group and one-on-one instruction throughout the event.
Codella and his team can assist in building a site for almost any purpose – from corporate to personal websites to online newsrooms. "By building an online newsroom to accompany your regular web page, you can actually improve search placement," Codella said.
Along with Web development, Alexander's offers the following marketing services:
-Email marketing and text messaging campaigns
-Keyword and key phrase research and development
-Logo and brand development
-Mobile development for websites
-Online listening platforms — to help identify what others are saying about you online and provide you with publishing ideas
-Online newsroom set-up and maintenance
-Search optimization report
-Social media audit
About Alexander's
Alexander's delivers complete cross-media creative marketing solutions. Since 1979 Alexander's has employed printing technology to benefit clients. Today the integrated firm delivers innovation on- and off-line, from every kind of printed product to marketing communication services including website design, public relations and social media. For more information visit Alexanders.com or call 801.224.8666.