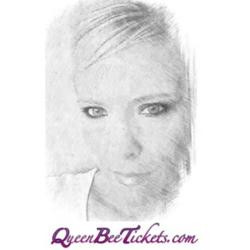 Although exact dates or cities have not yet been announced, QueenBeeTickets.com is preparing to provide an offering of discount Rolling Stones tickets for sale to the general public as soon as possible.
Germantown, WI (PRWEB) March 13, 2013
Although a tour has not yet been confirmed, music fans are already anticipating 2013 Rolling Stones tickets. Sources have reported that a North American tour for this year will be announced soon, and many expect that an official schedule will be released at the end of March. After the band played their 50th anniversary concerts last year, member Keith Richards said that fans needed to wait for a tour announcement.
According to a source in the music business, Rolling Stones tickets for sale will be released for shows in 18 cities in North America. Billboard Magazine recently announced similar news, saying that the Rolling Stones would play less than 20 concerts in North America in 2013. It seems that the uncertainty and rumors surrounding this tour have only served to increase the excitement of rock and roll fans in North America.
Rolling Stones tickets for sale for past concerts have historically been some of the most popular concert tickets in the world. The band has been bringing their signature rock sound to audiences since 1962. Mick Jagger, Keith Richards, Charlie Watts and Ronnie Wood are the current members of the Rolling Stones. Jagger, Richards and Watts have been with the band since its inception in London, England.
The Rolling Stones have not participated in an official tour since the Bigger Bang Tour wrapped up in 2007, although the group played five shows for their 50th anniversary last year. Since it has been so long since fans in many areas have had the opportunity to see the band perform live, discount Rolling Stones tickets are expected to break previous sales records when and if they are released.
If tour details are confirmed, fans can visit QueenBeeTickets.com for an excellent selection of discount Rolling Stones tickets. Although the tickets are available at discounted prices, customers do not have to worry about their authenticity. All tickets offered by QueenBeeTickets.com are authentic and priced to sell, so it turns out to be the perfect place to purchase popular event tickets without sacrificing quality or service.
QueenBeeTickets.com is a popular online destination for authentic event tickets for less. Music and theater fans can find great deals at the site, and the company also offers bargain prices on professional sports tickets. Whether fans are searching for discount concert tickets, discount sports tickets, or discount theater tickets, all purchases are backed by the site's 100 percent customer satisfaction guarantee.