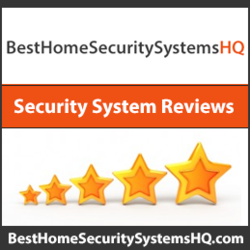 Compare the features and services of the top home security providers online at BestHomeSecuritySystemsHQ.com.
Raliegh, NC (PRWEB) March 08, 2013
BestHomeSecuritySystemsHQ.com is a leading provider of independent home security systems reviews and publishes their rankings of the best home security monitoring companies on an annual basis. The leading security system reviews site provides educational information in addition to its reviews of the leading security providers. BestHomeSecuritySystemsHQ.com recently released consumer tips to purchasing a home security system.
It's a good time to be in the market for a home security system as there have been developments over the past few years that make owning a home security system a smart choice for several reasons. Home security systems of today now offer detection of not only intrusion but also fire and dangerous levels of carbon monoxide. Consumers have more choices as there are companies who specialize in simple DIY home security systems as well as professionally installed systems. Consumers also have to decide on what type of monitoring service is best and how much equipment they will need.
The good news is that any home security company will advise potential customers on how to adequately protect their home, but there is still a decision on which home security provider to choose. The first item that should be on any consumer's agenda is conducting research on the best home security system providers. Which companies do customers write positive review on and which companies have a poor rating and unhappy customers are the first questions that should be researched.
BestHomeSecuritySystemsHQ.com answers these questions for consumers by reviewing dozens of home security system companies each year. Only the top home security providers are ranked on their website. The top home security companies ranked on BestHomeSecuritySystemsHQ.com all share one thing in common, excellent customer service, great equipment and reliable monitoring services. Their website can be viewed here:
http://www.besthomesecuritysystemshq.com/best-home-security-system/
The team at BestHomeSecuritySystemsHQ.com goes through a similar process that a consumer should go through when conducting research, however it is in much greater detail. Here are some of the questions that a consumer should have answered before deciding to purchase a home security system.
1.The safety features of the security system like wireless as opposed to phone line based.
2. Customer service record of the home security companies, based on real customer reviews, BBB record and company reputation.
3. Pricing of the home security system and monitoring.
4. Variety of features offered like remote access, smartphone applications and notifications.
5. Quality of the home security equipment and warranty coverage.
As BestHomeSecuritySystemsHQ.com researches home security companies they found that one factor is most important to people looking for the best home security systems out there and that is the customer service record of the home security company. Home security shoppers want to know that they are dealing with a reputable home security company before they sign up, and with most consumers they are also consider the quality of the hardware they will be purchasing.
Consumers are also compelled to sign up for monitoring services with a company that gives them the highest level of protection from burglaries, the ability to monitor their valuables and even family members. With these new and existing line of home security systems, customers are able to enhance the most common element they are looking for with a home security system and that is peace of mind.
When it comes to next generation home security systems look for:
1. Cellular technology: Burglars can't cut your phone line or Internet connection
2. Alerts and remote access: Boost your peace of mind and awareness with real time alert and controls of door locks, lights and even thermostats from your iPhone or Android device.
3. Wireless security systems: Not hard wired but portable and upgradable.
4. Home security company reviews: The important question of how each company treats their existing customers can be answered by a simple search the web to find independent reviews.
About BestHomeSecuritySystemsHQ.com
BestHomeSecuritySystemsHQ.com is the number one resource consumers refer to who are in the market for a home security system. Focused on providing unbiased and independent reviews, BestHomeSecuritySystemsHQ.com also publishes educational information to help consumers lead a safer and more security lifestyle.