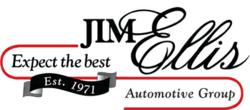 It is rare for a dealership to win this award two years in a row.
Atlanta, GA (PRWEB) February 27, 2013
For the second year in a row, Jim Ellis Chevrolet has been named "Dealer Of The Year" by General Motors, placing them among the top 50 out of 3,100 Chevrolet dealerships in the nation. Winning dealerships must excel in both sales and customer dedication to receive the honor.
"It is rare for a dealership to win this award two years in a row because it is based mostly on year-over-year sales increases in all departments," said Mark Frost, general manager for Jim Ellis Chevrolet. "Metrics from all departments are used to win the award, and this honor confirms that Jim Ellis Chevrolet is the best of the best nationally."
General Motors bestows the honor on only 2% of the dealerships in the country each year and Jim Ellis Chevrolet is among the very few to have attained the benchmark for two consecutive years. The Atlanta Chevy dealership has also received the Mark Of Excellence award for 2012 placing them in the top 50 Buick GMC dealers in the Southeast and the top 250 in the country.
About Jim Ellis Automotive Group
Jim Ellis Automotive Group is the city's single largest family owned and operated automotive group, serving Atlanta, Marietta and Buford. Atlanta Business Chronicle ranks them as number one in total new and used vehicles sold in 2012 at more than 17,700 units. Jim Ellis Automotive has been in business 41 years, with more than 850 employees. Jim Ellis Automotive Group represents notable brands such as Audi, Buick, Chevy, GMC, Hyundai, Maserati, Mazda, Porsche, Saab, Volkswagen and Volvo. The company website is https://www.JimEllis.com.
About Chevrolet
Founded in 1911 in Detroit, Chevrolet is now one of the world's largest car brands, doing business in more than 140 countries and selling more than 4 million cars and trucks a year. Chevrolet provides customers with fuel-efficient vehicles that feature spirited performance, expressive design and high quality. More information on Chevrolet models can be found at http://www.chevrolet.com.