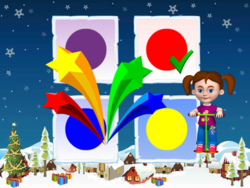 We have developed some apps and now we are launching our first app in another language. We'd like to continue with the initiative and we are seeking support from parents and experts from all over the world to translate the content of our autism apps
Somerset, NJ (PRWEB) May 16, 2013
iLearnNEarn apps have already been welcomed in all the major English-speaking countries, including the US, Canada, the UK, Australia, New Zealand, Singapore, and South Africa. These ABA apps are widely in use in the classroom as well as at homes, drawing in a huge amount of participation from teachers and parents alike. Considering the tremendous popularity of the English language apps, WebTeam is now busy developing multilingual autism apps, starting with French.
Already a number of French parents and teachers are showing interest in the initiative. Sophie Piette, mother of a 17-year-old autistic child, said she will be glad to help WebTeam translate the apps in French and make them accessible for parents from Canada, Belgium, and Switzerland.
Carole Tremblay, another iLearnNEarn user from France, also requested for the French edition of WebTeam's autism apps. Yasmine Bourguignon, a resident of Paris, asked for French language apps to aid in her son's special education.
Social Talks, Color Find, Number Find and Show Me – Common Objects are the four apps in the pipeline, according to a WebTeam bulletin. "Once these apps come out well in French, we have plans to work on the rest of the autism apps and make them available in French as well as in other major languages," said Rajni Wadhwani, member of the iLearnNEarn apps team.
"We have been trying our best to serve to as many people as we can through our new venture," said Nish Parikh, WebTeam CEO. "Families affected by autism are not just in the US; it's global. Based on the awareness, expertise, research and development efforts taking place in the United States, WTC's goal is to partner with institutes and individuals with expertise and convert their knowledge into technology. We have developed some apps and now we are launching our first app in another language. We'd like to continue with the initiative and we are seeking support from parents and experts from all over the world to translate the content of our autism apps into their local languages," Parikh added.
About WebTeam Corporation
As an organization, WebTeam Corporation has been serving a number of key industries, including education, healthcare and information technology. WTC ventured into special needs education in 2007 when four children aged 7-13 started working on a summer assignment that later came to be known as S.H.A.N.E.S.H. Since then the journey of WTC has been an eventful one. The kiosk-based Colors Program was pilot run in a few schools in New Jersey and New York. Till date, over 150 S.H.A.N.E.S.H. apps have been developed to cater to individualized needs of children on the spectrum.