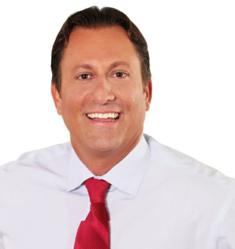 The number of deaths caused by cardiovascular diseases and strokes in the U.S. are staggering.
Phoenix, AZ (PRWEB) March 14, 2013
Lerner and Rowe, P.C. and their non-profit charitable foundation Lerner and Rowe Gives Back proudly support the Arizona American Heart Association's 2013 Heart Walk on March 23 from 8:00 a.m. – noon in Downtown Phoenix at the Wesley Bolin Plaza. Financial contributions raised and donated by individuals and corporations for the Heart Walk are used to help assist with critical research and educational projects related to cardiovascular disease.
"The American Heart Association states that cardiovascular diseases and strokes are the No.1 and No. 4 causes of death in the United States. Those numbers are staggering," said Kevin Rowe, Esq., founder of the Lerner and Rowe Gives Back foundation. "It is 'heart-warming' to know that our Lerner and Rowe Gives Back sponsorship of the Heart Walk may help reduce these numbers in future generations by promoting messages of healthy nutrition in elementary schools."
The 2013 American Heart Association Heart Walk includes a 5K (3 mile) Heart Walk, a 1 mile Stroke Walk, a Festival Area, and a Kid's Zone for family fun! There are no registration fees to participate. Call (602) 414-5320 for more information about registration, donations or volunteer opportunities or email phoenixheartwalk(at)heart(dot)org.
More about American Heart Association
The American Heart Association is the nation's oldest and largest voluntary health organization dedicated to fighting heart disease and stroke. Their mission is to build healthier lives by preventing, treating and defeating these diseases. They fund cutting-edge research, conduct lifesaving public and professional educational programs, and advocate to protect public health. To learn more or join them in helping all Americans, call (602) 414-5353 or visit http://www.heart.org.
More about Lerner and Rowe Gives Back
Lerner and Rowe Gives Back is a nonprofit organization founded by Kevin Rowe, managing partner of Lerner and Rowe Injury Attorney, P.C., and Lerner and Rowe Law Group. The organization believes in paying forward the law firm's achievements and successes by assisting other community organizations that serve children and families struggling from economic occurrences. Organizations they work with advocate for the improvement of children facing poverty, illness, disease and other areas of need. In addition to children in need, they support groups that touch the lives of the hungry, homeless, sick and abused, and even our four-legged friends. For more details about their nonprofit organization visit LernerandRoweGivesBack.com.
For more details about the law firms visit lernerandroweinjuryattorneys.com or lernerandrowelawgroup.com. For current updates, follow them on Twitter (http://twitter.com/lernerandrowe) or Facebook (https://www.facebook.com/LernerandRowe).
###