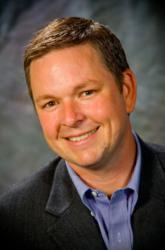 Media companies need to know there is a partner out there to support them every step of the way in their digital agency development, and they need to bring their advertisers the digital solutions they want before their competitors do
Boston, MA (PRWEB) March 15, 2013
Search Influence is pleased to announce our CEO Will Scott has been asked to present on the Geolocal: New Targeting, New Search, New Maps panel at the BIA Kelsey, Leading in Local: The National Impact, conference.
In mid-February at the Newspaper Mega Conference in New Orleans, Will introduced the "Launching Digital Agency Services" panel to give an overview of Search Influence's proprietary white label advertiser platform for digital agency development. As the leading provider of digital advertiser solutions for media companies, Search Influence supports the development of digital agencies for their media partners in the form of a branded reporting dashboard, full scale account management and fulfillment of proprietary online marketing solutions.
"Media companies need to know there is a partner out there to support them every step of the way in their digital agency development, and they need to bring their advertisers the digital solutions they want before their competitors do," says Will Scott, co-founder of Search Influence, "I intend to share some of our successes with these media companies bringing digital services to their advertisers in the geo-local ecosystem."
Scott was asked to present alongside local search experts Andrew Shotland and David Mihm, the founding father of GetListed.org a local search tool used by hundreds of thousands of local businesses (recently acquired by SEOmoz). Media companies will be glad to learn there are experts with over a decade of experience providing high quality results to media partners who can help them bring digital products to market.
With thousands of direct and reseller clients, Search Influence increases revenues for one partner by as much $1 million dollars in just a few months, but they've also reduced customer churn rates dramatically for reseller program clients. The Search Influence team has grown dramatically, adding 10 employees since January to reach 50 full-time employees and more than 70 contract employees. With 2 years on the Inc. 500/5000 list and winning the Local Search Association's leading social media provider award for 2012, Search Influence is a definite authority on the evolution of media companies in the digital age.
Through their partnership with Search Influence, BIA Kelsey will be better positioned to help their member media partners thrive (not just survive) in this new digital world.
About Search Influence:
Founded in 2006 by Angie and Will Scott, Search Influence is the leading provider of a white-label platform for media companies to sell SEO and Social Media to your advertisers. You can go to market with scalable, high-quality, online marketing today. Our partners include Newspapers, Publishers, Media Companies, and other Digital Agencies.
To contact Search Influence, visit http://www.searchinfluence.com/ or contact the office at 8120 Oak Street, New Orleans, LA 70118 or (504) 208-3900.