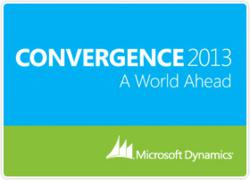 Chicago, IL (PRWEB) March 07, 2013
Sertifi invites Convergence attendees and other exhibitors to stop by the Sertifi booth #2308 for a live demo of Deal.Stream, the new social collaboration feature that enables reps and customers to reach agreements faster than with just eSignatures.
Sertifi takes the principles of social networks, commonly found in the consumer world, and applies them to its eSignature software. The additional feature creates the complete Closing Platform for sales teams to close business.
The new feature enables reps to send agreements, collaborate with customers on deals, and close business with electronic signatures all within a central space. Benefits of the Deal.Stream include:
1. Central space for reps and customers to communicate
2. Complete transparency into deal status
3. Respond to customer inquires in real time
4. Track and manage all deal activity
5. Option to add others to join the conversation
6. Easy solution for redlining agreements
7. Engaging sender profile including rep's photo and contact information
8. And much more
Watch a short Sertifi overview video of the Closing Platform today.
Sertifi can be integrated directly into Microsoft Dynamics CRM. Sertifi is built 100% native on the application platform. Shorten sales cycles, increase close rates, and increase sales rep productivity by installing Sertifi within Microsoft Dynamics CRM.
Contact Information
If interested in the electronic signature solution, please call 1.866.983.8877 or email sales(at)sertifi(dot)com.
About Sertifi
Sertifi provides business tools that speed the last mile in the sales process. Sertifi is the industry's most trusted Web service API, which enables integration into existing systems, or pre-built connectors into leading platforms such as Salesforce and Microsoft Dynamics CRM. Sertifi is trusted by leading companies including Cricket Communications, CareerBuilder, Washington Post, Tribune Company, and WildBlue.
About Convergence
As the premier event for the Microsoft Dynamics Customer and Partner business community, Convergence is where opportunity and innovation meet to deliver real business value. It's the chance to make key business connections and to discover the full potential of Microsoft Dynamics solutions. For more information, visit http://www.microsoft.com/dynamics/convergence