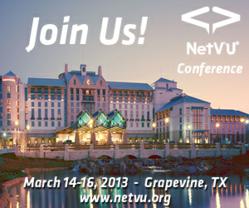 Chicago, IL (PRWEB) March 06, 2013
Sertifi, a leader in software that automates the sales process, will exhibit at 2013 NetVU Conference being held March 14-16 to promote its eSignature software to insurance professionals.
Sertifi helps insurance agencies and carriers automate the last mile of the sales process. Insurance professionals that use Sertifi better collaborate with clients and quickly execute business applications, pension plans, claims, servicing forms, and other insurance documents.
Benefits of using Sertifi within the insurance industry include:
1. Eliminate missing data on agreements
2. Increase revenue by shortened sales cycle
3. Enhance client experience
4. Reduce operating costs
5. Increase worker productivity
6. and more
Sertifi will be located at booth #720. John Stojka, co-founder, and Jessica Hughey, marketing manager, will represent the company and perform live demos of the eSignature solution. The demo will include the newest Sertifi feature, Deal.Stream. Sertifi Deal.Stream is a collaboration feature that enables senders and signers to communicate within a central space and close business faster.
In preparation of the much-anticpated event, Sertifi is hosting a free eSignature webinar. NetVU attendees are invited to join Sertifi on Thursday, March 7 at 1 p.m. - 1:30 p.m. CST. Register while webinar seats are still available.
The company is offering one-on-one appointments on Friday, March 15 between 9:30 a.m. – 12:30 p.m. CST to NetVU attendees. Contact jhughey (at) sertifi (dot) com to schedule a meeting time right away.
Sertifi will also conduct a raffle drawing of a new iPad Mini at the event. Attendees are encouraged to visit booth #720 and drop off a business card as entry into the contest. The winner will be selected on Saturday, March 16.
Contact Sertifi
Please call 1.866.983.8877 or visit http://www.sertifi.com if interested in the time-saving solution.
About NetVu Conference
The NetVU Conference, formerly known as The AMS Users' Group National Conference, represents the largest national gathering of independent insurance agencies industry wide. Conference attendees (1,500 in 2012) represent some of the largest and fastest growing agencies in the United States.
About Sertifi
Sertifi provides eSignature and other business solutions that speed the last mile in the sales process. Sertifi is the industry's most trusted Web service API, which enables integration into existing systems, or pre-built connectors into leading platforms such as Salesforce and Microsoft Dynamics CRM. Sertifi is trusted by leading companies including Cricket Communications, CareerBuilder, Washington Post, Tribune Company, and WildBlue.