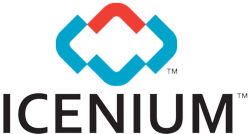 Icenium combines the power of the cloud with the convenience of a local coding environment enabling developers to use familiar web languages to efficiently build and publish hybrid mobile iOS and Android apps without being tethered to a place or platform.
WALTHAM, MA (PRWEB) March 19, 2013
Telerik, an end-to-end provider of software development, lifecycle and content management tools and solutions, today announced that Icenium, the industry's first Integrated Cloud Environment (ICE) for cross-platform hybrid mobile development, has been selected as the Gold winner for the category "Best New Product of the Year" in the Best in Biz Awards 2013 EMEA, the only independent business awards program in Europe, Middle East and Africa judged by members of the press and industry analysts.
Icenium combines the power of the cloud with the convenience of a local coding environment enabling developers to use familiar web languages—HTML5, CSS3, and JavaScript—to efficiently build and publish hybrid mobile Apple iOS and Google Android applications without being tethered to a place or a platform. Icenium provides advanced tools for coding, debugging, version control, simulation, and device deployment as well as publication assistance to the Apple App Store and Google Play.
A subscription to Icenium provides developers with:

Icenium Graphite, an installable development environment for PCs that seamlessly integrates with Icenium's cloud services;
Icenium Mist, a browser-based development environment that enables mobile development from anywhere there is an internet connection. Compatible with PCs, Macs, Linux, Google Chromebooks and even tablet devices such as the iPad;
Kendo UI Mobile, Telerik's innovative HTML5 framework for hybrid mobile development.
Icenium LiveSync, a tool that enables developers to preview app changes as they're made in real-time across connected iOS and Android devices
Both Graphite and Mist can work individually or in tandem to provide a modern productivity tooling and a portable development environment.
"As the need for cross-platform mobile apps continues to expand, it is no wonder that developers are looking to the cloud to address their development environment challenges," said Todd Anglin, Executive Vice President, Cross-Platform Tools & Services at Telerik. "Icenium manages all of the platform dependencies so developers can focus on developing the next great mobile app and not the frustrating tasks usually associated with managing a cross-platform mobile development workflow. The judges involved in the Best in Biz Awards have acknowledged the value we're bringing to the community by honoring us with this award. We are grateful and look forward to continuing down the path of innovation now and well into the future."
Close to 100 public and private companies representing all sectors of the economy from more than 17 countries competed in Best in Biz Awards' second annual EMEA program. Best in Biz Awards 2013 EMEA honors were presented in a range of categories, including Fastest-Growing Company of the Year, Most Innovative Company of the Year, Enterprise Product of the Year, Small/Medium Business Product of the Year and Most Innovative Product of the Year. Winners of Best in Biz Awards 2013 EMEA were determined by scores from a panel of 20 high-caliber judges from top-tier newspapers, business, finance and technology publications, as well as broadcast outlets from 10 countries.
For a full list of gold, silver and bronze winners in Best in Biz Awards 2013 EMEA, visit: http://emea.bestinbizawards.com/emea-2013-winners.
About Best in Biz Awards
Best in Biz Awards recognizes top companies, teams, executives and products for their business success as judged by established members of the press and industry analysts. Best in Biz Awards honors are conferred in three separate annual programs: the U.S. and Canada, EMEA, and International. Entries for Best in Biz Awards 2013 International are currently being accepted from all companies worldwide until the final deadline on May 17, 2013. For more information about the International program, visit: http://intl.bestinbizawards.com.
About Telerik
Telerik is a market-leading provider of end-to-end solutions for application development, automated testing, agile project management, reporting, and content management across all major development platforms. Telerik's award-winning software development products enable enterprises and organizations of every size to generate tangible productivity gains, reduce time-to-market, and stay on time and under budget. With tens of thousands of users in more than 90 countries around the world, Telerik's customers include numerous Fortune 2000 companies, academic institutions, governments, and non-profit organizations. For additional information about Telerik, please visit http://www.telerik.com or follow @telerik on Twitter.
###
Press Contacts:
Carmen Hughes
Ignite Public Relations
Tel: 650.453.8553
carmen(at)ignitepr(dot)com
Erica Burns
Telerik Inc.
Tel: 888.365.2779 #154
Erica.Burns(at)telerik(dot)com