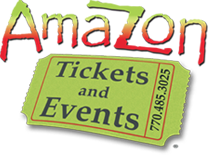 Texas has been one of the best teams in the majors for the past couple years, so it's only natural that we've sold more tickets to see them recently than past years
Arlington, Texas (PRWEB) March 31, 2013
With Opening Day fast approaching, the Texas Rangers look to put a disappointing finish to the 2012 season behind them and reestablish themselves as the team to beat in the American League.
The Rangers have made the playoffs each of the last three seasons, including trips to the World Series in 2010 and 2011, and their consistence excellence has seen interest in the team rise dramatically.
Brent Larsen, marketing manager for Amazon Tickets and Events, knows that the ballclub's recent success is a big reason why Texas Rangers tickets have become such a hot commodity.
"Texas has been one of the best teams in the majors for the past couple years, so it's only natural that we've sold more tickets to see them recently than past years," Larsen said. "People want to see winning teams, and the Rangers have won a lot of games since 2010."
With an average home crowd of over 42,000, the Rangers ranked third in the MLB in home attendance a season ago. Texas also shattered its previous total attendance record for a single season, totaling nearly 3.5 million fans in 2012.
"Rangers fans did a great job filling up the Ballpark on a nightly basis," Larsen said. "Attendance has now gone up for four consecutive seasons, which is a pretty impressive mark."
Despite the gaudy attendance marks and a 93-69 record, the 2012 season was a bit of a disappointment for Texas. After blowing their lead in the AL West to the Oakland Athletics in the final days of the season, the Rangers were subsequently bounced from the postseason by the Baltimore Orioles in the inaugural AL wild card play-in game. However, they have the pieces to contend with both the A's and Angels in the tough AL West.
The Rangers could have one of the best one-two pitching punches in baseball in left-hander Matt Harrison and right-hander Yu Darvish. Harrison, who was recently named the Opening Day starter against the Astros, posted an 18-11 record a season ago and led Rangers' starters with a 3.29 ERA. Darvish was impressive in his debut season out of Japan, striking out 221 batters on the year and looking like a future ace down the stretch in 2012.
Despite the losses of Josh Hamilton, Mike Napoli and Michael Young, the Rangers' offense should remain potent. 3B Adrian Beltre finished third in MVP voting a season ago, and leads an offense now featuring Lance Berkman and A.J. Pierzynski, as well as holdovers Ian Kinsler, Elvis Andrus, David Murphy and Nelson Cruz.
With an exciting mix of veteran players and up-and-coming talent, the Rangers should remain one of the top teams in all of baseball. For more information about Texas Rangers tickets, including dates and times, visit Amazon Tickets and Events.