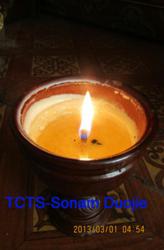 Tibet travel tips to know before you go
(PRWEB) March 23, 2013
When planning a tour of Tibet, travelers frequently end up with more questions than answers. Tibet Ctrip Travel Service-TCTS, a Lhasa based Tibet tour company has been working to help travelers make informed decisions by publishing Tibet travel information. With years of experience operating Tibet tours behind them, TCTS identifies some of traveler's most common questions and concerns and has released three new travel tips to help travelers prepare.
1. Choose a Tibet travel agency wisely.
A travel group will want to pick a travel agency that can support the kinds of tours they are interested in. For example, if a group is interested in doing trekking or mountain biking it is important for them to choose a travel agency that has experience operating these kinds of tours. For travelers who are focused on learning about Tibetan culture it is necessary to make sure that their travel agency provides them with lots of opportunities to see monasteries, temples, and every day Tibetan life.
2. Plan ahead to avoid banking and money issues.
As a general rule of thumb credit cards are not accepted in Tibet, with the exception of some higher end hotels and designer clothing stores in shopping. It is best to plan on using cash, ATMs provided by major banks (such as Bank of China) are quite reliable and can be found in larger cities like Lhasa or Shigatse. Many bankcards have security features that prevent them from being used abroad; to avoid trouble travelers are advised to alert their bank before traveling to Tibet.
3. Things to bring to Tibet.
What to pack largely depends on the time of year and nature of the trip. Even though summer days can be warm, temperatures plunge at night in some areas. Warm clothes that can be layered is the way to go, especially for trekkers and bikers. Appropriate shoes are a must, for trekking a good pair of hiking shoes is a must, however those on a sightseeing tour will be well served by tennis shoes or other comfortable walking shoes. Bring plenty of over the counter medications and personal hygiene items (especially hand sanitizer and toilet paper). Because of Tibet's intense sunlight and dry air lip balm/chap stick (and other moisturizers), sunscreen, sunglasses, and a hat are a critical for protecting traveler's skin.
These travel tips address some of travelers' most common Tibet travel related questions and concerns. TCTS will continue to release valuable travel tips in the future and welcomes any and all questions. For specific information about overland, trekking, mountain biking, or cultural tours please get in touch with TCTS directly. When beginning to plan a trip to Tibet it is easy to come up with more questions than answers, planning in advance and answering those questions are key to planning an unforgettable Tibet travel experience!