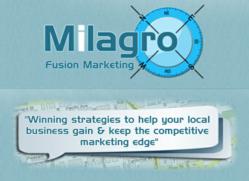 Our objective is to help PLZsoccer reach & engage with wider Scottish audience & reconnect international, ex-pats disconnected from their Scottish Football roots.
Glasgow, Scotland UK (PRWEB) March 26, 2013
PLZsoccer is a new online TV and Radio hub specialising in Scottish Football news and views. Offering a variety of football news and entertainment, PLZsoccer is also the online home of the re-launched radio show Football Phone-In. The original show hosted by Peter Martin and Alan Rough was dropped by Real Radio when it axed evening sports shows last year.
"We are excited to have secured a transfer of the show to Central FM". Peter Martin, one of the two broadcasters of Football Phone-In said "PLZsoccer brings a new dimension of free live TV streaming to our much-loved show. Fans can now watch and listen to us and our celebrity guests in the Central FM studio every weekday from 6pm to 8 pm."
MilagroFM is providing PLZscoocer with PR and social media marketing consultancy with social media audience development and media management services.
"Our objective is to help PLZsoccer reach and engage with wider Scottish audience on-line while reconnecting the broader international, ex-pat audience who may be disconnected from and missing their Scottish Football roots." says Maya Mendoza, Founder and consultant with MilagoFM " We are also looking forward to assisting PLZSoccer.com to develop their blog content and monetization strategy with a view to attract advertisers.
Peter Martin said "We are very happy to have Maya Mendoza to helping us sharpen up our online marketing strategy. There is so much to learn and it's great to have an expert on board"
"This is a broad project that offers us the opportunity to implement a number of our specialist skills" said Mendoza, "We are very excited about beginning this new partnership with PLZsoccer and we are looking forward to promoting PLZsoccer's brand internationally both on and off the Web and bringing them new listeners and business relationships."
Listeners are able to participate in the live Football Phone-In via Central FM and watch the program via free live streaming on the PLZsoccer website. Last weeks program can be seen and heard on the blog.
About Milagro Fusion Marketing:
Milagro Fusion Marketing (MilagroFM) is a dynamic PR, marketing consultancy and media agency focused on helping clients gain traction and increase visibility on-line via social media channels.
The company specialises in building clients effective marketing, communication and promotional strategies that deliver high engagement.
Services include on-line brand and reputation development, audience identification, social engagement, social SEO, PR, Press and Media Services and a complete range of integrated online, local, social and mobile marketing services. You can find out more about Milagro Fusion Marketing by visiting their website: