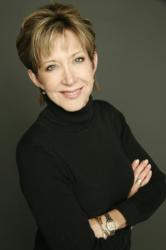 David Crosby's manager called and asked me to help David adjust to life in Houston.
Houston, TX (PRWEB) March 13, 2013
Continually building a network may not only bring new customers and more business, but may also garner unexpected relationships. YourDailySuccessTip.com creator and Chief Tipster Dayna Steele announces this week's top tip about how a hand written thank you note to David Crosby's manager over 25 years ago produced both a lifelong friend and a lifelong partner.
Dayna Steele was one of the hottest rock and roll DJs in the world and was networking to the top one contact at a time when an unusual phone call came.
"David Crosby's manager called and asked me to help David adjust to life in Houston," says Steele, who really didn't know Crosby well. "He was serving time at a halfway house here following his prison sentence and needed someone he could trust to help him find simple things like a dentist."
A friendship formed between Crosby and Steele and when it came time for his first interview following rehab, Steele was trusted with the job. Then the favor was returned again about a year later.
"When David was here he became obsessed with the space program,"  says Steele. "So when Crosby, Stills and Nash came to play at the Woodlands he asked me to coordinate a group from NASA to see the show. That's when I met my husband, Charles Justiz. It was love at first site."
Twenty-one years later, Steele and Justiz are still happily married with three boys. Dayna now teaches the fine art of networking with YourDailySuccessTip.com as well as through her books and speeches, and still writes at least one handwritten thank you note a week.
Dayna Steele is the creator of YourDailySuccessTip.com, a morning motivational email enjoyed by thousands around the world. The daily email and audio clip are free to media for use and duplication. YourDailySuccessTip.com was inspired by the viral success of Dayna's FastCompany blog post, 5 Things To Do Every Day For Success. http://www.fastcompany.com/1733248/5-things-do-every-day-success. Follow her on Twitter @daynasteele.