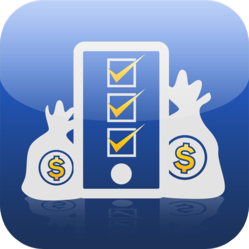 "As a working mum of three I know how hard it is to motivate kids to help out around the house," said company Director Teresa Barnes. "My kids love using this app, they are learning how to save for the things they want".
(PRWEB) March 21, 2013
The Money4Jobs app provides users with a platform to create job lists and allocate financial reward. The jobs can be re-occurring, such as making the bed, or weekly, like washing the car. Either way the jobs can be assigned a financial reward so that once completed the child can eagerly see their money account grow on their iPod Touch device. In addition to being able to assign financial rewards by task the user can alternatively elect to assign a weekly allowance. Where the app really stands out is it gives the user the ability to create and print reports and also send invoices. For instance, an invoice can be sent to the parents on the completion of the weekly jobs, including a photo of any specific or unique achievements such as a washed car or cleaned bedroom.
In addition to helping kids track the work they have done, the app has a 'money manager' that records the income once it has been paid. The money manager has a simple input function for expenses that enables the user to better understand their financial position, teaching valuable budgeting skills.
The app has four theme styles to choose from to change the look of the app adding a personal touch.
The Money4 Jobs app has been developed by Snowball Apps. Snowball Apps is based in Ballina, Australia and was formed in 2012 by two working mums with young children.
Money4Jobs is now available for $1.99 (AUD) in the Apple App Store worldwide.
To download the app visit:https://itunes.apple.com/us/app/money-4-jobs/id602817363?mt=8&uo=4