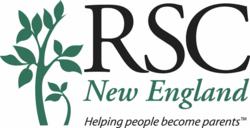 The ideal outcome for IVF treatment is the birth of a healthy baby, which is much more likely to occur with a singleton birth.
Boston, MA (PRWEB) March 01, 2013
Fertility center success rates are compiled and published annually by the Society for Assisted Reproductive Technologies (SART). Associated with the American Society for Reproductive Medicine (ASRM), recently released SART data for 2011 indicates that the Reproductive Science Center (RSC) of New England has continued its notoriety as having the highest singleton birth rate for women under 35 when compared to other Greater Boston fertility treatment programs. (RSC New England's singleton birth rates (< 35) are also higher than New Hampshire and Rhode Island fertility centers).
In Greater Boston, RSC New England's average singleton birth rate of 84.2% is nearly 15% higher on average than other fertility treatment providers. Consequently, the results of the Reproductive Science Center's IVF (in vitro fertilization) treatment is also reported by SART as resulting in the lowest rate of multiple gestation births (twins, triplets, or more).
RSC New England's average rate of multiple births is 15.8%. SART data shows that the average multiple birth rate is close to one third at three out of the five remaining Greater Boston fertility centers.
Complete SART data is available online for every fertility center in the nation. Dr. Samuel Pang explains how to interpret SART IVF success results in a video produced by the American Fertility Association in conjunction with Attain Fertility Centers.
Celebrating its 25th anniversary year, the Reproductive Science Center (RSC) of New England is among the 6 largest fertility treatment providers in the United States. RSC provides comprehensive diagnosis, consultation and treatment for infertility. RSC New England has offices in Massachusetts, New Hampshire and Rhode Island and is a member of Attain Fertility Centers, the largest national network of infertility treatment providers in the U.S.