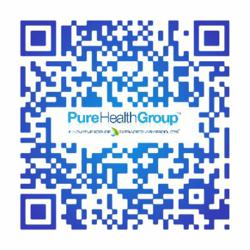 Pure Health Group's motto: NO MORE DEATHS FROM PAIN PILL OVERDOSES. They are striving to end this epidemic by providing people addicted the courage and the tools to get through the withdrawal process and succeed in their quest to become drug free.
Denver, Colorado (PRWEB) March 14, 2013
Over 30 million Americans have an addiction to painkillers such as Suboxone, Methadone, Vicodin, Oxycontin and Oxycodone. Many times, no one close to them knows about their addiction and they never thought they would become addicted because trusted the medical professional who prescribed this drug for them to take said it was safe. Now, they are feeling stuck. They don't want to overdose and die from taking too many pills. When they do use, the highs are shorter lived and the lows are becoming longer and they can't talk to anyone about their addiction. Worse, their doctor may end prescribing the drug to them because the original symptom for which the drug was prescribed no longer exists and so the problem of where to get their drug is an issue. So many individuals (at least one million of the 30 million) addicted to their drug of "non-choice", wish to end his or her addiction. They need help but have yet to find an appropriate call to action. Individuals fear co-workers, family and friends will discover they have a problem and the potential associated consequences of this discovery.
Mostly, addicts are scared of PAWS, or the Post Acute Withdrawal Symptoms one experiences from getting off the medication, and are scared of stooping into doing foolish and even illegal things to continue their habit, especially if their doctor will no longer prescribe the drug to them. Getting through the withdrawal process is no picnic. In fact, withdrawal side effects are like flu symptoms, times 50.
Today, more than 100 people a day die from a prescription painkiller overdoses. A company called Pure Health Group Inc.™. has developed a breakthrough system to help those afflicted with addiction get through the withdrawal process safely to avoid accidental overdose and/or death. This effective, safe and all natural system has been engineered by the company's chief scientists to help with withdrawal side effects. Founded in Denver, Colorado in 2008, their mission is to help anyone addicted to opiates and prescription painkillers become free of their addiction. Pure Health Group's motto: NO MORE DEATHS FROM PAIN PILL OVERDOSES. They are striving to end this epidemic by providing people addicted the courage and the tools to get through the withdrawal process and succeed in their quest to become drug free.
Their product, called, the Withdrawal Relief Complex© System is an all natural nutraceutical, 60 day, two step process. The program combats in the first 30 days the initial and most debilitating withdrawal side effects from opiate use/pain pill use. Days 31-60 aid in preventing cravings and relapses.
The first step is their combination AM and PM Withdrawal Relief Complex©. One seeking to end their addiction would start by taking the Daytime Withdrawal Relief Complex© Nutraceutical, which is a 30-day supply. This powerful Nutraceutical formula is taken first thing in the morning and has been designed to address the most disturbing daytime withdrawal symptoms, including fatigue, lethargy, depression, GI upset and headaches. At the end of the day, one then would take the Nighttime Withdrawal Relief Nutraceutical, also a 30-day supply, is also taken for the first 30 days and in conjunction with the Daytime Formula. The ingredients in the Nighttime complex are engineered just as powerfully as the ingredients found in the Daytime complex; it is taken before bed and has been designed to calm one's anxious mind, relax restless legs and help one fall asleep faster and stay asleep longer.
The second step is Pure Health Group's Craving Control Relapse Relief (CCRR) Complex©; this is the second half of the program and is taken after the completion of taking the AM and PM Relief formulas. Craving Control Relapse Relief © spent three years in research and development and was specifically designed to keep cravings at bay for months after post-acute withdrawal syndrome has passed. It allows the chemical balance in the brain to safely return to pre-drug use level. Nurturing the body with this unique blend of vitamins and other all-natural ingredients is a key step in complete opiate addiction recovery. This product is the only all natural supplement in the world to accomplish this. It is truly revolutionary.
Here is a bit more about this amazing product:
Craving Control Relapse Relief © is a four part compound nutraceutical that addresses cravings by:
1. Supplying the adrenal system with nutrients one needs to feel good. The ingredients in CCRR work hard to heal the body and restore the organs and mind.
2. Giving the brain a natural boost to stave off depression and anxiety until the chemical balance of one's pre-drug healthy brain is restored.
3. Flooding your body with nourishing vitamins and antioxidants that support physical recovery as one continues to gain strength.
4. Ensuring that cravings stay manageable while a person creates more and more distance from the desire for more drugs.
The bottom line: Craving Control Relapse Relief © is the strongest buffer against relapse on the market today. They believe this 19-ingredient complex is one's secret weapon in the battle to stay clean and recover fast.
Pure Health Group recommends taking CCRR for at least 90 days after your first week of withdrawal, and that many benefit from taking CCRR for a full year. Their system along with the AM and PM formulas, include the first 30 day supply and after that, one can order the bottle independently.
Also included in the Withdrawal Relief Complex© System is a downloadable E-Book, titled "Conquering Opiate Withdrawal & Addiction", which provides invaluable tools and advice to people going through their withdrawal. Finally, another cool inclusion is a downloadable CD, titled "Chill", which is a compilation of great relaxing songs, mixed and made specifically to help calm the mind.
Many opiate withdrawal remedies exist to get a person suffering from addiction off drugs. Treatments from a 30 day program to programs lasting months are available to aid you in your quest to be drug free. We feel Pure Health Group has done their research and has figured out an effective, all natural, non-addictive and safe method to drastically reduce withdrawal to get someone off opiates or prescription painkillers and to get the brain back to a healthy state. Their website, http://www.purhealthgroup.com is packed with informative information. You can order their products online, as the 60 day system or independently.
If you have more complicated questions, they are also available online to chat or you can call them toll free and talk with a live person. Either way, Pure Health Group Inc.™ is a great choice for withdrawal relief.