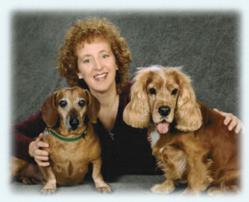 "Being trusted as the interpreter for those who can not speak for themselves and help people to navigate their life's journey is a responsibility I take on with the utmost integrity.
Los Angeles, CA (PRWEB) January 17, 2013
Colette St. Clair is a psychic, Spiritual Medium and a specialist in mental telepathy with the living. She is generally known for her expertise in animal communication and psychic readings with humans offering useful insight for those interested in mind, body and spirit wellness.
After many years of speaking to the deceased as well as spirit babies it was pure faith that led her to pursuing the voice of mentally challenged people struggling to communicate in a normal way. Colette strives to connect with medical and healthcare professionals interested in better understanding people who are unable to express themselves.
"Being trusted as the interpreter for those who can not speak for themselves helping people to navigate their life's journey, is a responsibility I take on with the utmost integrity and confidentiality regardless of their social profile.  I am blessed to be of service in this way, knowing that I am just another instrument in God's hands." ~ Colette St.Clair
St. Clair began talking to animals and the deceased over 20 years ago. She communicates with any one; mind-to-mind with the living or mind-to-spirit with people in between lives and spirit guides. In her practice, through telepathy she helps a variety of people for different reasons, ie: people facing obstacles to communication, babies and kids who have yet to learn vocabulary, children or adults with Autism or Down's Syndrome as well as Seniors with Alzheimer's or dementia. This includes anyone with any form of brain damage and people at the end of life who can not speak. The perfect example of how telepathy could have helped a stroke victim is outlined in the seminar where Jill Bolte Taylor shares her frustration of not being able to communicate after her stroke. http://www.ted.com/talks/jill_bolte_taylor_s_powerful_stroke_of_insight.html
An eighty-six year old stroke victim shared with Colette, "What an angel you are.  A Godsend… you can't imagine what it's like to be trapped in one's mind and not be able to speak. Sometimes it leads to frustration, anger, or despair. Utter despair is around me. I'm one of the very lucky ones. At our age it hurts our dignity; but the worst is seeing what it does to our loved ones".
To learn more about the specifics of the gift of telepathy visit Colette's website at: http://animalsconnect.com/About-Telepathy.html. For testimonials about her psychic and telepathic work with humans go to http://www.animalsconnect.com/Testimonials22.html. Colette utilizes the Skype platform to communicate with her clients around the globe as well as making herself available for live speaking engagements and interviews. Visit her official website at http://www.AnimalsConnect.com.
##