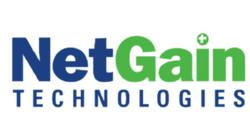 "This year has been one of our most successful years to date and it is all due to our fantastic team." - Mark Jacobson, NetGain Technologies CEO
Lexington, Ky. (PRWEB) January 07, 2013
NetGain Technologies has announced their annual employee awards to the individuals that have led their department or shown outstanding performance in the company. These awards were announced at the annual NetGain Technologies Christmas party.

Zack Wildman received the Outstanding Employee of the Year award for dedication to the company, including working extra hours, tirelessly serving clients to ensure issue resolution and customer satisfaction.
Wayne Ebersohl earned Sales Person of the Year for NetGain Technologies – his sixth time winning this award.
Jason Herndon received Technical Employee of the Year. Specializing in unified communications and collaboration, Jason helps clients realize maximum team efficiency by enabling employees to communicate in a variety of new and innovative ways.
Megan Pulskamp earned Administrative Employee of the Year and serves as NetGain Technologies' Marketing Program Manager. After assuming a role of greater leadership in the marketing department, NetGain Technologies has experienced measurable difference in events and additional marketing programs.
NetGain Technologies is concluding one of its most successful years in the company's 28 year history and would like to express gratitude to all employees and clients.
"This year has been one of our most successful years to date and it is all due to our fantastic team," said Mark Jacobson, CEO. "I am really looking forward to next year and all of the accomplishments we will see."
###
About NetGain Technologies:
NetGain Technologies is a leading provider in the design, procurement, implementation and management of high-performance IT solutions. With services ranked among the best in the world by MSPmentor and CRN Tech Elite, a multi-state regional footprint and almost three decades of experience; we've helped over 2,000 unique clients thrive by leveraging best-in-class solutions from HP, Cisco, Microsoft, and VMware. Our highly qualified, experienced professionals strive to align technology with positive business outcomes. Learn more at http://www.netgainit.com.