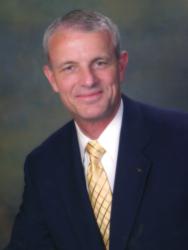 Our mission has not changed ...it is to do all that we can to enable health care professionals to provide the safest possible care, every single day.
Collierville, Tennessee (PRWEB) January 08, 2013
Miami Children's Hospital received a Silver "Best Practice" award from the South Florida chapter of the American Society for Training and Development (ASTD). The award was present in recognition of MCH's LifeWings Patient Safety Initiative.
"Hats off to the entire team that has contributed to this innovative blended training," said Loubna Noureddin, Director of Staff and Community Education. "This is truly a pride point and a reflection of our focus on continuous improvement here at MCH."
The award recognizes Miami Children's Hospital for its collaboration with LifeWings, LLC, an organization that trains surgeons, anesthesiologists, nurses and support staff to implement aviation-based safety and efficiency measures. The program that is now called SOAR at MCH and led by Chief Nursing Officer and Senior Vice President Jackie Gonzalez, has resulted in long term safety enhancements.
"We are committed to being at the forefront of patient safety," said Ms. Gonzalez. "That commitment is ingrained in our culture. Our affiliation with LifeWings is a valuable tool as we seek innovative ways to offer our most precious patients and their families the very best." The mission of MCH and LifeWings is the same. "Our mission has not changed...it is to do all that we can to enable health care professionals to provide the safest possible care, every single day," states Steve Harden the CEO of LifeWings. A partnership that has made a difference saving lives and protecting patients. For more information on creating a safer environment for patients visit http://www.saferpatients.com
http://www.mch.com/