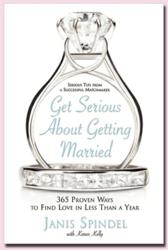 Boy does this bring back memories, as my fees now start at $100K - $500K
New York, NY (PRWEB) January 03, 2013
Days after the first launch party on November 27th, 2012, Spindel's new Asian-American matchmaking division run by Diane Kim and Janis Spindel report their first $5,000 client is born.
"Boy does this bring back memories," says Spindel whose fees now start at $100K - $500K.
"I received many emails after my launch party inquiring about my service and future events, but several were emails inquiring about a specific person they met or saw at my launch party," says Asian-American matchmaker Diane Kim with a very big smile on her face.
The Asian-American gentlemen who attended the event held at Gaonnuri in New York City were mostly asking about a girl they met who Diane or Janis apparently introduced them to. The challenge was to locate the multiple phone numbers that were exchanged amongst the more than 150 upscale Asian Single guests.
"Let's call him Mr. E for privacy reasons. All Mr. E remembered about the girl was that she had middle length hair, worked for a company that specialized in house goods and was supposed to run the marathon but couldn't because it was canceled due to storm Sandy," Diane claims.
"There were a lot of girls with medium length hair at my launch party and I didn't go into detailed conversations with a lot of the girls so I could not figure out which girl Mr. E was talking about."
Days after the November 27th Launch party, Asian matchmaker Diane had her first meet and greet with some of the women from the party. One of the women claims she met numerous men and one of them stuck out whom she wanted to pursue. The only problem was they never exchanged phone numbers.
"I could tell they had great chemistry but the men never asked for women's phone numbers", says Diane. "All the woman remembered was him being really tall, over 6 ft. and was an ER doctor."
Then it hit Diane as she had lunch with Mr. E several days ago and the woman Mr. E was referring to was having a one-on-one consultation with Diane, coincidently later that day.
"That's amazing, they were both talking about each other," Diane says.
The process for all Asian-Americans to enter the world of Diane Kim, modeled after America's top matchmaker Janis Spindel, is to attend a meet and greet and have paid a one time fee of $275. Men who want to hire Diane for one-on-one matchmaking, these fees start at $5,000.
"I am taking the same business model Janis Spindel began with 20 years ago and charging $5,000 for men to meet my Club JLove women."
Spindel now charges $100,000 - $500,000 for her matchmaking service and is 3 couples short of 1,000 marriages under her belt.
Diane Kim is hosting her second singles mixer on February 5th, 2013 to give other Asian-American singles an opportunity to find their Valentine just in time for Valentine's Day the following week!
For more details, email
Diane at janisspindelmatchmaker.com.