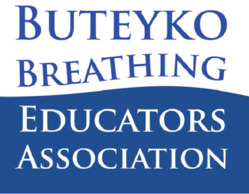 Portland, Oregon (PRWEB) January 08, 2013
The Buteyko Breathing Educators Association, BBEA, praised the Agency for Healthcare Research and Quality, AHRQ, for its comprehensive review of 22 studies of breathing techniques, which found that Buteyko, a hyperventilation- reduction breathing technique achieves "medium to large improvements in asthma symptoms and reductions in reliever medications" AHRQ, 2012.
AHRQ's findings represent another milestone for the BBEA. "Buteyko should be considered a frontline of defense in dealing with asthma patients to improve their wellbeing and quality of life." Chris Bauman, Chairman BBEA.
The AHRQ's Comparative Effectiveness Reviews, CERs, initiative worked with an Evidenced-Based Practice Center in Portland, Oregon, which was responsible for the findings on the benefits of Buteyko. The BBEA now looks forward to the Buteyko hyperventilation reduction method becoming part of a standard of care for all asthma patients.
The AHRQ findings, mirror the study by the British Thoracic Society in 2008 that showed Buteyko produced "benefits in terms of reduced symptoms and bronchodilator usage" for people suffering with asthma. The Australian Department of Health and Aging in conjunction with the National Asthma Council of Australia in 2005 also opined, after a systematic review of published clinical trials, that Buteyko achieved "a statistically significant and clinically important effect in the treatment of asthma".
The BBEA believes that equal in importance with these studies, are the experiences of thousands of asthma sufferers who have been helped by qualified Buteyko Educators over the past 50 years. " After learning the Buteyko Breathing Method I have been free of asthma symptoms and medication usage for nearly eight years. I am now able to log 3,000 miles of bike riding a year here in Bend, OR". Don Gordon, BBEA Educator.
"For Buteyko educators this is more than just clinical trials and validation by the AHRQ, this is about improving the health of people whose lives have been compromised, and yes, especially the children" Chris Bauman. The CDC reports current asthma rates for children are at 10% of the population and increasing. The greatest increase is among "black children (almost a 50% increase) from 2001 through 2009", According to the National Center for Health Statistics,NCHS, Data Brief Number 94, May 2012.
About the BBEA
The BBEA is an association of Buteyko Educators committed to training people in the Buteyko Breathing Method. The members of BBEA are required to comply with rigorous teaching and certified standards, along with on-going professional development. This will ensure that anyone who seeks help from a BBEA educator receives the safest, highest quality service and results possible.
BBEA Press Contact: Don Gordon, 541.241.4936