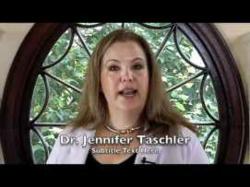 Dr. Taschler is very thorough and has taught me how to better take care of my back by teaching me the proper stretches and exercise to help my back and hip joint.
Washington DC (PRWEB) January 13, 2013
Taschler Spine & Rehab was awarded the "Best of the Best" designation for excellence by Follow Media Consulting, Inc. in the category of Fairfax Chiropractic and Fairfax Chiropractor. This award signifies the continued commitment and dedication of the areas best in chiropractic therapy and rehab.
Dr. Jennifer Taschler's purpose is to make a positive change in the lives of her patients by educating and helping each to experience the value and benefits of Chiropractic care. Their focus at Taschler Spine and Rehab is on a holistic approach to health. They accomplish this by combining expertise from licensed professionals to offer alternative treatments.
Taschler Spine & Rehab is unique because they offer a well rounded group of services to gain a life changing experience. They are proud to offer the very best practitioners to provide Wellness Services that includes Chiropactic, Massage Therapy, Reiki, Reflexology, Fitness Training, Mental Health Counseling, Wellness Coaching, Nutritional Counseling, and Life and Wellness Coaching.
A combination of chiropractic adjustments, therapies, and exercise will be carefully selected for clients. This will help to relieve discomfort and allow the body to operate more efficiently by healing itself. Dr. Taschler will work closely with clients to help you get the body functioning like it should. Clients will never feel rushed because they are allowed the time they deserve.
About Follow Media Consulting, Inc.
Named one of the best SEO companies by Jonas Marketing, Follow Media Consulting, Inc. is a rapidly growing worldwide firm of SEO, Social Media, and Mobile Marketing Professionals. Follow Media Consulting, Inc. headquarters is located in Richmond, VA. However, our professional team is networked across the world, with regional offices across the United States, in the United Kingdom, Canada, Australia, France, South Africa, the Philippines, and India.