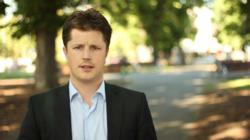 These are the really invasive ones that basically see straight through your clothes. I guess it's a good thing because it will mean that hopefully our airports and the skies stay safer for everybody
Melbourne, Au (PRWEB) January 08, 2013
In its weekly news update, Pan Australian Travel goes over new developments from Sydney and Melbourne airports, Qantas, Uniworld, and Emirates.
Sydney and Melbourne airports will have full body scanners installed within the next month (As published by Australian Government Department of Infrastructure and Transport). Passengers will not be able to opt out unless they have a medical reason for it.
"These are the really invasive ones that basically see straight through your clothes. I guess it's a good thing because it will mean that hopefully our airports and the skies stay safer for everybody," said Jake Hower, Managing Director of Pan Australian Travel.
Qantas will no longer be offering onboard Wi-Fi on their flights as reported in the Sydney Morning Herald. This decision came after their nine-month trial of the free Wi-Fi on their A380 aircrafts revealed that not many passengers use the free Wi-Fi.
"It doesn't really affect too many people. I think the last thing you want to be doing is maintaining connection 24 hours a day, particularly when being on a flight is one of the times when you can disconnect," said Mr. Hower.
"So, pick up a good book or watch a nice movie, and enjoy the time where you don't have to be connected to the world," he continued.
Uniworld, a river cruise operator, will be launching a new ship in 2014 according to a statement released by the company.
"These ships are almost as good as APT's and Scenic's. Viking and Croisi are other river cruise operators in Europe. So, there are more than just the big two that are sailing Europe's rivers. If you look at one of these other companies, you may get a better deal, given that a large chunk of the price is eaten up with the heavy advertising that both Scenic and APT do," said Mr. Hower.
Emirates announces that they will likely be replacing their B-777s with A380s for their Perth – Dubai route by mid-2013 according to an article published on Australian Business Traveller.
"As you can see, they're investing heavily into Australia. I think it's a great thing because they're a fantastic airline. And with the impending partnership with Qantas, it means that Qantas frequent flyers are going to get better aircrafts to fly on. So, keep an eye out for that," said Mr. Hower.
Frequent fliers who want to keep abreast on important news in the travel industry can follow the blog at Pan Australian Travel.