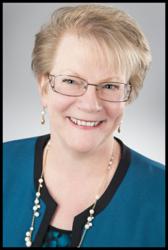 The quality of your future depends largely on the quality of your goals.
Orlando, Florida (PRWEB) January 08, 2013
Setting great goals is a skill that every leader should hone, yet few leaders give the quality of their goals the consideration it deserves. According to Change Management Expert Marianne Carlson, leaders can improve the quality of their goals by including these tips in their goal setting process.
1. Think much bigger. If an organization needs to implement a change, leaders can begin by thinking about the change, and then imagining it one size larger, one step further, or several steps further. Leadership development expert, Robert Whipple, goes so far as to advocate choosing impossible goals as a way of opening an organization up to greater possibilities and breaking away from the status quo. The world is quickly changing, and the pace of change is accelerating. Setting larger, more proactive goals will also help ensure that the "new normal" achieved by the change won't be obsolete before the change is fully implemented.
2. Visualize success. Once the goal is achieved, what will the end result look like? Carlson urges leaders to "[imagine the end state as vividly as you can. Picture it clearly and focus on the details of the new reality you want to create." Doing this, according to Carlson, will help leaders develop the goals that are most likely to achieve outcomes that are most beneficial and most pragmatic.
3. Include baby steps. Leaders within an organization are often valued for their ability to see the big picture, but the people responsible for creating that end state may not be so forward thinking. Therefore, it's important to break larger goals into smaller, more manageable increments and plan each step as a complete mini goal, complete with measurement expectations, incentives and rewards for success.
Setting the right goals is the first critical step in any transformation, and leaders are well advised to give this task ample time and consideration. Change is never easy, and poorly developed or loosely defined goals can put an organization through a painful transition with limited returns. As Carlson explains, "The quality of your future depends largely on the quality of your goals. Invest the effort in setting great goals."
About Marianna Carlson:
Marianne is a leader in helping businesses and professionals strategically plan and implement change and transcend difficult corporate transitions. She the author of Ten-Fold Marketing: Growing Your Business by Growing Your Heart, and is also an accomplished speaker and corporate trainer. When change presents problems, Marianne presents solutions. Find out more at http://emcie.com/mariannecarlson/.