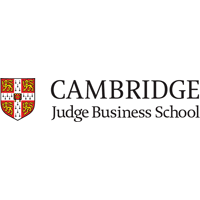 "The team provided deep and insightful analysis of the true costs of debugging..." Dr Richard Leaver, CEO of Greybrook Limited and project mentor.
Cambridge, UK (PRWEB) January 08, 2013
According to recent Cambridge University research, the global cost of debugging software has risen to $312 billion annually. The research found that, on average, software developers spend 50% of their programming time finding and fixing bugs. When projecting this figure onto the total cost of employing software developers, this inefficiency is estimated to cost the global economy $312 billion per year.
To put this in perspective, since 2008, Eurozone bailout payments to Greece, Ireland, Portugal, and Spain have totaled $591 billion. These bailout payments total less than half the amount spent on software debugging over the same five year period.
The study was conducted by the Judge Business School at Cambridge University, in collaboration with Cambridge-based Undo Software (undo-software.com) and with support from Rogue Wave Software (http://www.roguewave.com).
Thankfully, help is at hand. Cambridge, UK-based company Undo Software has created new technology that helps developers who write code for Linux (though windows is on our screens, Linux is everywhere else, from our phones to the backbone of the internet). The technology records in very fine detail everything that a program does and, much like CCTV, allows the developer to rewind through the recording to exactly where their program went wrong. The company calls this technology reversible debugging. Rogue Wave's ReplayEngine product provides similar functionality.
The researchers at Cambridge's Judge Business School also conducted a survey that found that respondents who used reversible debuggers spent an average of 26% less time debugging when compared to developers using traditional, forward-only, debuggers. Undo Software's UndoDB and Rogue Wave Software's TotalView® are currently world leaders in reversible debugging for Linux.
Dr Richard Leaver, CEO of Cambridge consultancy Greybrook Limited mentored the project team. Summarizing their results, he said "the team provided deep and insightful analysis of the true costs of debugging and showed the clear economic benefits of a targeted and efficient approach using reverse debuggers to aid software development".
Since software developers are only human, they often make errors while writing complex code, which cause programs to work improperly or latent bugs to arise in the future. The process of correcting code to make it work is called debugging.
Debugging is often time intensive because it is difficult to locate the root cause of an issue. Because computers execute billions of instructions per second, finding the one defective instruction is like finding a needle in a haystack. Reversible debuggers enable developers to rewind back to the exact point in the code where the failure occurred. Since reversible debuggers greatly reduce the amount of time it takes to find failures, the tool can help increase developer efficiency.
Without intervention, the problem is only set to worsen. Sustained software industry growth means the current $312 billion in losses will soar in the next decade. According to Bloomberg industries, between 2007 and 2011, the software industry grew by 34%, 38%, and 63% in the US, UK, and China respectively. Over the same time period, there was also a global rise in programmer wages and an increasing need for customized software, putting an upward pressure on the cost of employing a programmer.
The Cambridge research, sponsored by Undo Software, brings to light a problem with which all software developers are very familiar, and yet it is one often ignored by managers, politicians, and key decision makers. Knowing that the cost of bugs is equal to $312 billion annually, a figure which is only set to rise, is bound to grab attention. Technologies that reduce debugging time, such as reversible debuggers, have the potential to make a real impact on the global economy.
About Undo Software
Undo Software is a Cambridge, UK-based software start-up. The company's core technology, UndoDB, helps developers of complex Linux programs to diagnose and fix bugs in their code, leading to significant productivity improvements. UndoDB records in high-detail and with high-fidelity the execution of Linux programs for subsequent play-back by the developer, a technique known as reversible debugging. Undo's unique approach records with performance thousands of times better than alternatives. The company received its first external funding in early 2012, and has since acquired several Fortune 500 customers from enterprise, financial and EDA verticals.
About Cambridge University Judge Business School
The Judge Business School, Cambridge University, is one of the top business schools in the world, offering a variety of teaching programmes including the Cambridge MBA, the Cambridge Master of Finance and the Cambridge Executive MBA. A number of the faculty members are leaders in their field, often consulting top businesses and governments alike.
About Rogue Wave
Rogue Wave Software, Inc. is the largest independent provider of cross-platform software development tools and embedded components for the next generation of HPC applications. Rogue Wave marries High Performance Computing with High Productivity Computing to enable developers to harness the power of parallel applications and multicore computing. Rogue Wave products reduce the complexity of prototyping, developing, debugging, and optimizing multi-processor and data-intensive applications. Designed for developer productivity, TotalView simplifies and shortens the process of developing, debugging, and optimizing complex code. It provides a unique combination of capabilities for pinpointing and fixing hard-to-reproduce bugs, memory leaks, and performance issues. Rogue Wave customers are industry leaders in the Global 2000, ISVs, OEMs, government laboratories and research institutions that leverage computationally-complex and data-intensive applications to enable innovation and outperform competitors. Rogue Wave is an Audax portfolio company.
For more information, visit http://www.roguewave.com/