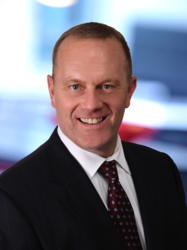 With the increase in international buyers of premium properties in the U.S., this brand is well positioned for success and growth, and I am proud to be a part of it.
New York, New York (PRWEB) January 09, 2013
Today, Anthony Hitt, COO of Engel & Völkers U.S., announced that Matthew M. Hostetler, formerly Senior Vice President Franchise Development with Coldwell Banker, a subsidiary of Realogy Corporation, joins the international luxury real estate firm as Senior Vice President, Market Development, Eastern Region.
"Matthew brings an exceptional level of real estate brokerage licensing experience and a true appreciation of the luxury quality of our brand," said Hitt. "We are proud to have him as part of our national market development team representing Engel & Völkers and contributing to our plan to redefine real estate service throughout the U.S."
Hostetler has over 22 years of experience in sales and management. During his time with Coldwell Banker, he was responsible for market development in the U.S. through real estate brokerage conversion sales along with merger and acquisition transactions.
In his new role, Hostetler will focus on eastern states as part of a team dedicated to introducing the premium level of real estate service in select markets throughout the U.S. "I joined Engel & Völkers because they offer a level of real estate service that raises the bar in ways I have never seen before in U.S. real estate," said Hostetler. "With the increase in international buyers of premium properties in the U.S., this brand is well positioned for success and growth, and I am proud to be a part of it."
About Engel & Völkers
From its beginning in 1977 as a specialty boutique providing exclusive, high-end real restate services, Engel & Völkers has become one of the world's leading companies specializing in the sale and lease of premium residential and commercial property and yachts. Engel & Völkers opened its first shop in the U.S. in 2006 extending its global network of 3,800 real estate advisors in 482 residential brokerages and 39 commercial offices spanning 36 countries offering both private and institutional clients a professionally tailored range of luxury services. Committed to exceptional service, Engel & Völkers supports its agents with an array of high quality business services; marketing programs and tools; cutting edge mobile, social and web technologies; as well as access to its global network of real estate professionals and data. Engel & Völkers is an active supporter of the Fair Housing Act and the Equal Opportunity Act. Each office is independently owned and operated. For more information about Engel & Völkers, please visit us at http://www.evusa.com and http://www.facebook.com/EngelVolkersUSA