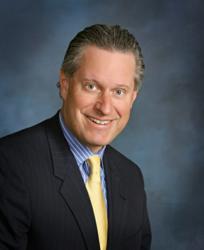 Consult with a Licensed Loan Officer on your Mortgage Calculations. You'll be happy you did.
Raleigh, NC (PRWEB) January 11, 2013
After "the top 10 banks" settled with the federal government for $8,500,000,000 in yet another round of "I didn't do anything wrong" agreements by the banks/servicers (1), it's refreshing that ADRMortgage.com provides easy access to information that can help you avoid working with unlicensed loan officers (almost all of whom work at banks and credit unions).
Mortgage brokers are required by law to be licensed, tested and experienced. At ADRMortgage.com, Andy May, the mortgage expert, released the latest mortgage calculator for consumers to educate themselves before contacting a licensed professional loan officer.
While many banks have mortgage loan officers, they are not regulated at the higher state level like mortgage brokers are. Rather, they are regulated by federal government agencies that enable loan officers at banks and credit unions to only be required to be 18 years old.
Many 18 year olds don't know how to support the consumer when it comes to understanding the true costs of a loan. ADRMortgage.com's Mortgage Calculator enables the consumer to get hands on knowledge of the cost of homeownership. Coupled with a free consultation with a licensed loan officer, ADRMortgage.com's goal is to educate and facilitate the lowest overall costs of owning a home.
Andy May, the mortgage expert, is a licensed loan officer (103418) and operates ADRMortgage.com. Andy May Group, LLC (88010).
(1) - Jim Puzzanghera, Los Angeles Times January 7, 2013.