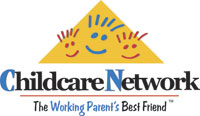 "Children's Friend represented a unique opportunity to expand our presence in the improving Georgia market."
Columbus, GA (PRWEB) January 15, 2013
Childcare Network, a leading provider of early care, preschool, and school-aged programs, announced the acquisition of 22 child care centers from Children's Friend effective December 28, 2012. The acquired centers are located throughout Georgia including metro Atlanta and the cities of Columbus, Macon, Warner Robins, Albany, Milledgeville, Augusta, and Valdosta. Children's Friend will continue to operate 15 centers.
J. Scott Cotter, President and CEO of Childcare Network said, "Children's Friend represented a unique opportunity to expand our presence in the improving Georgia market. As a Georgia based company, we are excited about the direction of early childhood programs in our state. Governor Deal has already announced his intention to restore funding to Pre-K to a full 180 school days. In addition, Bright from the Start has initiated a new quality rating system for child care programs that will rate centers from one to three stars on numerous quality indicators. We already participate in similar programs in North Carolina, Tennessee, and Oklahoma with our schools receiving the highest possible ratings in each state. We expect similar success in Georgia and plan to enroll the acquired schools in the program in 2013." With this acquisition, Childcare Network will be the largest provider of child care and Georgia Pre-K in the state with 69 schools and 149 Georgia Pre-K classrooms.
Dewayne Foskey, President of Children's Friend said, "The decision to sell a portion of our child care business was a difficult one, but the timing was right. Childcare Network has a deep understanding of the Georgia Pre-K program and their other educational programs are similar to ours. We believe they are a perfect fit and wish them much future success."
Since April 2011, Childcare Network has acquired or developed 48 schools in eight separate transactions. Over the next several months, the former Children's Friend schools will be rebranded to Childcare Network as they adopt the Company's HighReach Learning curriculum along with their other operational policies and procedures.
Childcare Network was founded in 1988 in Columbus, GA with the initial acquisition of just two schools. Since that time, the Company has continued to expand through its consistent and disciplined acquisition program. Today, Childcare Network is the fifth largest private child care provider in the US consisting of 201 schools in ten states with an enrollment of over 24,000 children. Childcare Network's schools are entirely community based, free standing locations that operate five days a week throughout the year. The Company is committed to being the working parent's best friend by providing high quality services at an affordable price. The Company's educational programs are individualized to every age, with planned activities that combine learning and fun with an appropriate mix of teacher lead and child directed activities. For more information on Childcare Network, visit http://www.childcarenetwork.net.