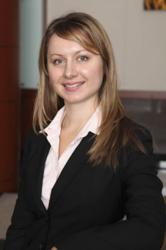 New York, New York (PRWEB) January 10, 2013
Law Office of Alena Shautsova, a New York Immigration law firm located in Brooklyn is assisting families of U.S. Citizens with the new provisional waiver process.
On January 3, 2012, the USCIS finalized the rule of the provisional waiver of unlawful presence for certain immediate relatives of the United States citizens. The rule goes into effect on March, 4, 2013.
Currently, certain immigrants who would like to receive their green cards and live with their families in the U.S., have to leave the country and apply for immigrant visas overseas. When they leave the country, their unlawful presence triggers an inadmissibility bar that requires a waiver and a showing of extreme hardship to their U.S. relative in case an immigrant cannot return back. During the pendency of the process a non-U.S. citizen has to stay outside the U.S. It causes lengthy family separation, and aggravates the hardship to the US based family members. Currently, an immigrant may file for the waiver only after he/she leaves the country.
The new rules would allow certain immigrants, immediate relatives of the U.S. citizens (spouses, parents and certain children) who are physically present in the U.S. to file for the waiver of unlawful presence (form I-601A) and wait for the results of the filing while in the United States. It is important to understand that the immigrants will still have to depart the country and receive an immigrant visa abroad, but they would do so only after they know the results of their waiver application. This will allow to decrease the amount of time the families have to be separated.
To take advantage of the new process an immigrant must:
1. Be a beneficiary of an approved immigrant petition;
2. Be an immediate relative of a U.S. citizen;
3. Be inadmissible only on account of unlawful presence,
4. Be able to demonstrate the denial of the waiver would result in extreme hardship to his or her U.S. citizen spouse or parent.
In addition, an applicant should not already have a scheduled interview at a U.S. consulate abroad. Importantly: the provisional waiver is only available if the exclusive issue in a case is unlawful presence. Applicants who have criminal issues or other immigration violations cannot use the provisional waiver procedure.
Law office of Alena Shautsova is a full service New York Immigration law firm. Shautsova's US immigration attorneys will fight for your immigration status; we fight for your dreamed entry Into the United States of America and ability to live without pressure of being deported; we take the worries regarding your US immigration status out of your life.