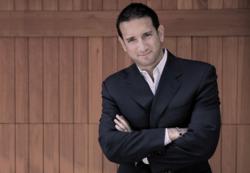 I am proud that my passion and zeal in defending my clients has earned me this recognition and will only cause me to work even harder in defense of my clients."
Southfield, Michigan (PRWEB) January 11, 2013
Southfield Criminal Defense Attorney Neil Rockind of Neil Rockind, P.C., the noted criminal defense trial firm, was selected to the Super Lawyers.com and Super Lawyers Top 100 Lawyers List for 2012. Super Lawyers is one of the country's most respected and exclusive lawyer rating services. Only 5% of all practicing lawyers in a particular state are named super lawyers by the service and the selection process includes a blue ribbon panel of lawyers evaluating candidates. Amongst the lawyers selected to be super lawyers, only 100 are selected to the Top 100 List. In 2012, Neil Rockind was selected to the Top 100 List in Super Lawyers and on Super Lawyers.com.
Neil Rockind has this to say about the honor: "I am honored to be included in the Top 100 List by Super Lawyers and Super Lawyers.com. The recognition of being included in this group of lawyers merely reinforces my drive and commitment to represent my clients with zeal and passion."
Neil Rockind, P.C. is a criminal defense trial firm located in Southfield, Michigan. The firm handles criminal defense cases all throughout the state of Michigan in both state and federal courts. The firm is known for its litigation of both felony and misdemeanor cases and for "out of the box" thinking. Neil Rockind, the firm's founder, is a former assistant prosecuting attorney and radio talk show host whose no-holds barred style of litigation garnered him the nickname, "the Rockweiler." Neil Rockind's accomplishments have garnered him awards and accolades including, Top Lawyer recognition by DBusiness Magazine and "Best of Detroit" by Hour Detroit Magazine. He is a member of the Michigan Bar and is licensed to practice in the state of Michigan and the federal courts for the Eastern District of Michigan, the Western District of Michigan and the Northern Division of Ohio. The firm is also home to Colin Daniels, an associate attorney who has earned Rising Star recognition by Super Lawyers.com and Super Lawyers magazine.
For more information about Neil Rockind or Neil Rockind, P.C., contact Jennifer Mellas, legal assistant at 248.208.3800.