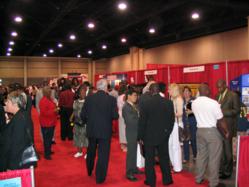 (PRWEB) January 15, 2013
The National NAACP and PSIJobfair.com will be presenting the Martin Luther King Jr. Holiday Career Fair in Minneapolis Minnesota and invites Job seekers to connect with the Fortune 1000 employers who will be participating in their event.
The Martin Luther King Jr. Holiday Career Fair also includes a Special Veteran Initiative that will be sponsored along with the Minnesota Department of Veteran Affairs, Beyond the Yellow Ribbon, and Positively Minnesota Veteran Outreach. Additional resources will be available to help veterans with questions regarding benefits and employment. This year's event will also include the NAACP Fact Pavilion offering free financial advice and assistance for everyone.
Diversity job fair means everyone and the MLK Jr. Diversity Career Fair is open to the entire community. Featured employers include Nash Finch, Blue Cross, Waste Management, MN State Patrol, Regions Hospital, Minneapolis Police and Fire Departments, Strayer University, ACR Homes and many more. Careers will be available in sales, health, technology, finance, security, law enforcement, education, management, government, and much more.
Event is free to candidates. A Resume Clinic and other resources will be available. Martin Luther King Jr. Holiday on January 21 is a National Holiday so come down to the Fair and begin the New Year with a new career
About Psijobfair.com
PSI is the nation's leading and most established producer of Career Fairs. Their programs help job seekers make valuable connections with many Fortune 1000 employers who participate in PSI's events. PSI programs help employers with their compliance and diversity initiatives. They are the only job fair producer endorsed and partnered with leading organizations like the NAACP, National Urban League, and many leading professional associations. PSI's community partners provide both employers and candidates an enterprising and authentic diversity friendly environment to explore career opportunities.