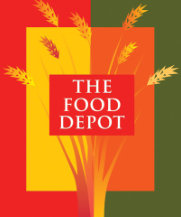 Santa Fe, NM (PRWEB) January 09, 2013
Grab a spoon and sample soups from more than 25 competing restaurants, then cast a vote for the best at the Santa Fe Souper Bowl XIX. This annual event raises funds for The Santa Fe Food Depot, which distributes food to struggling Northern New Mexicans. The event also features a silent auction with tons of amazing items to bid on. This event is featured on SantaFe.com
Souper Bowl XIX is being held at the Santa Fe Community Convention Center. Restaurants can sign up for participation in the 19th annual Souper Bowl by calling Sherry Hooper at 471-1633, extension 10 or by send an email to director at the food depot dot com. Space is limited to 28 restaurants so businesses are encouraged sign up soon.
Ticket Info
Adults: $25
Children (6-12): $10
About The Food Depot:
The Food Depot provides food to 120 non-profit food programs in Northern New Mexico. For the 60 food programs outside of Santa Fe County, The Food Depot provides free deliveries, eliminating the need for people from these programs to travel to Santa Fe for their food supply. With the high cost of fuel, this program is making an even greater impact on resources for partner food programs in the food bank's hunger-relief network. The Food Depot estimates a cost savings of nearly $283,396.20 annually to food programs in Northern New Mexico.
The Food Depot provided food for nearly 5 million meals throughout 9 counties in Northern New Mexico last year. Hunger is growing in New Mexico, and The Food Depot plans to grow as well by undertaking the Building Hope Project. A new Food Distribution and Education Center is being built to address the growing hunger need. The new facility will enable The Food Depot to provide enough food for 10 million meals, year after year.
Contact Information:
The Food Depot
1222 Siler Road, Santa Fe, New Mexico 87507
Telephone: 505-471-1633
E-mail:infor at thefooddepot dot org
About SantaFe.com
SantaFe.com provides locals and visitors to Santa Fe alike the most current interactive platform for events, music, arts, business, dining and lifestyle. SantaFe.com is a division of Hutton Broadcasting, located at 2502 C. Camino Entrada, Santa Fe, NM 87507
Contact Information:
Scott Hutton
SantaFe.com / Hutton Broadcasting
http://www.santafe.com
(505) 471-1067 (Media inquiries only, please)