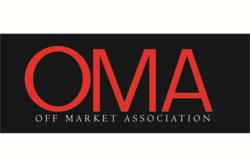 It isn't surprising to see the U.S. with so many top ranked cities in terms of real estate opportunities.
San Francisco, CA (PRWEB) January 16, 2013
Based on the results of an annual survey by the Association of Foreign Investors in Real Estate, the U.S. is the dominant country when it comes to places that global commercial property investors are looking to put their money in 2013. These results show great optimism around the world for the resurgence of the world's largest economy this year.
The survey, which is conducted each year by the Association of Foreign Investors in Real Estate (Afire), showed that four out of the five favored cities for global real estate investors were located in the United States. It is the first time this has occurred since 2001.
"With so much of the world in recessionary times or uncertainty, it isn't surprising to see the U.S. with so many top ranked cities in terms of real estate opportunities," said Terry Robinson, president of the Off Market Association. "While prices are no longer as low as they once were, there is definitely value to be had, even in these core markets."
Overall, the survey paints an increasingly optimistic picture in regard to the U.S. real estate market and overall economy for 2013. This year's survey had 81 percent of the respondents saying they would increase their U.S. holdings this year, a sharp increase from last year's 33 percent.
The top five cities were New York, London, San Francisco, Washington D.C., and Houston. Both New York and London were unchanged from last year, while San Francisco climbed two places and Washington D.C. dropped one place. Houston was unranked last year.
"Houston was a surprise to us," said James Fetgatter, the Afire chief executive. "San Francisco and Houston being in the top five global cities, it shows that this is where our people think the economy is going to revive. They believe these are where the drivers of the economy are going to be - in energy and tech."
Based on the Afire survey results the U.S. was also considered to be the country with the most secure and stable property investment sector. In addition, it was chosen by a wide margin as the country with the best opportunity for price appreciation. Fifty five percent of the respondents voted for the U.S. in terms of price appreciation. The next closest country was Brazil, with just 17 percent of the votes.
It was notable that China, ranked third for price appreciation last year, was unranked this year and did not receive a single vote. "Everybody is concerned about China's economy slowing, and there's a little uncertainty about the change in leadership," Mr Fetgatter said.
Europe also did poorly in the rankings, with 80 percent of respondents saying that they felt Europe would remain in recession throughout 2013.
Afire members have an estimated US$2 trillion in property assets under management. Forty-two per cent of the investors and 26 percent of the advisers are from the United States.
About The Off Market Association
The world is changing and has changed. Old ways of doing business don't always apply. The Off Market Association (OMA) brings a new, exciting and visionary way to do business to all our members.
OMA uses a cutting edge technology and platforms, a deal desk, and extensive contacts across the US for commercial real estate transactions, bank note sales, small business advising and SBA loan services. The OMA is affiliated with Sunovis Financial and Genesis Capital to provide investors with access to capital and quick financing.