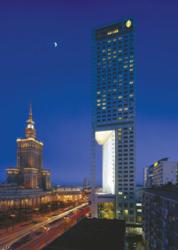 We are excited to be more involved again with Eastern Europe
(PRWEB) January 10, 2013
Balmoral Capital Holdings Inc. of the British Virgin Island and Fund Balmoral Dubai #4099 Inc. with representative offices in Ohio, United Kingdom, British Virgin Islands and other countries in the Middle East (http://www.balmoralcompanies.com ), and (http://www.balmoralfinancial.com ) announced forming a new division which will raise 130 million euros for investments in Central Europe. The investor and operation of this division will be operational by May 2013. Balmoral Dubai #4099 Inc. and other accredited investors will work with Balmoral Capital and leverage private sector funds for projects in renewable energy.
Balmoral CEO Rodney Kincaid will be speaking at the 9th annual CEE Energy Conference and Exhibition and unfold the plan for two to three projects to spend the investors' funds under a co-investment scheme. Under that business model the funds are all equity and both side put in 30%-60% of the total cost of the project. The equity is divided and Balmoral manages the money. Both sides then pick the EPC contractor and renewable energy technology is selected and the building begins and is paid for in 10-20 tranches. After construction 70%-75% of the equity is traded for debt and the investors are returned that portion of their investment within 20 months. Both parties then participate in the ongoing cash flow.
"We are excited to be more involved again with Eastern Europe," said Rodney Kincaid. "I began my international career in Eastern Europe when the Berlin Wall came down, and I feel it is appropriate that I am back here again making deals for Balmoral and our accredited investors." Balmoral with its partners did over 100 transactions in Eastern Europe in 1990's and had a sub office in Prague.
The Central and Eastern Europe (CEE) conference is comprised of 150 public and private experts gathered to learn and solve current issues of the energy market. The conference will take place on March 19th-20th 2013 at the InterContinental Hotel in Warsaw, Poland. http://www.eelevents.co.uk/cee_energy_2013/ .