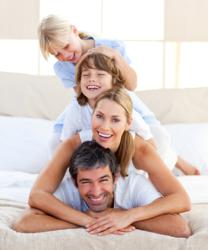 "Coloradans were more likely to forego dental care due to cost than all other types of care"
(PRWEB) January 14, 2013
Going to the dentist is a frightening experience for a lot of people, but everyone knows that regular dental checkups are necessary to achieve good oral health. According to the Colorado Health Access Survey published December of 2012, one-fourth of Coloradans did not receive needed dental care because of the cost. Many Americans seem to think that proper dental care is optional or a luxury rather than necessary for their overall health.
The increasing number of patients neglecting their oral health because of cost is a rising concern to dental health experts. Dental care is essential for one's overall health. "Coloradans were more likely to forgo dental care due to cost than all other types of care" (Colorado Health Access Survey, 2012). Even those with dental insurance are not receiving proper care due to limitation in their coverage. Their out-of-pocket expenses for dental procedures are still substantial. Some even elected to visit the emergency room when their situation becomes unbearable.
Delaying routine dental checkups can be detrimental to a patient's health and not just their oral health. Studies by the American Dental Association have identified that tooth decay, gum disease, and other oral infections can lead to more serious health conditions like heart disease, stroke, pneumonia, and diabetes.
With a deep concern for patient's individual health, Grand Junction dentist, Eric Benefield, D.D.S. has developed a creative new approach to providing affordable top-quality dental care to residents of Grand Junction and the surrounding areas. With over 10 years of helping patients obtain their desired oral health, Dr. Benefield has launched a new membership plan called My Personal Dentist. For less than one crown or root canal, patients get all their cleanings, x-rays, exams, fillings, extractions, and up to six major procedures (e.g., crowns, root canals, wisdom teeth removal, dentures). This plan excludes dental implants, orthodontics, and cosmetic dental procedures. With flexible scheduling and individualized dental care, it's like having your own personal dentist.
For more information about "My Personal Dentist" please call (970) 243-8580 or visit our website at http://www.mygranddental.com.