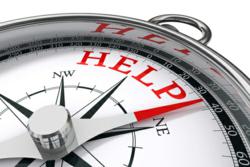 cold, hard cash isn't the only thing at stake when cyber criminals get busy doing the voodoo they do.
New York, NY (PRWEB) January 11, 2013
The arrest on Sunday of Algerian hacker Hamza Bendelladj in Thailand was a stark reminder of just how much monetary damage can be wrought by even a single hacker, as his alleged haul of hundreds of millions of dollars from over 200 banks can attest. But cold, hard cash isn't the only thing at stake when cyber criminals get busy doing the voodoo they do. Cyber warfare has also started more visibly spilling onto our shore, be it in the form of Iranian cyber units launching attacks against US targets, or Chinese and Russian cyber units probing US corporate networks for intellectual property, among many others.
Joe Caruso, founder and CEO/CTO of Global Digital Forensics (GDF) explains it like this, "Lost integrity and trust can be just as catastrophic to the survival of any business, and that can happen even when successful cyber-attacks never even get close enough to catch a whiff of actual currency. DDoS (Distributed Denial of Service) attacks, like the ones that very publicly crippled many banks last year for example, can have far reaching effects as well. Customers unable to access their accounts can work their way through the entire spectrum of emotions, from mild concern, to downright panic. And if they are not immediately told the truth about exactly what happened, what steps have been taken to alleviate the problem and what steps are being taken to avoid a repeat performance, it can break their customers' trust and send them to a competitor, even if the chances are just as good that the same thing could happen there. Because the truth is, no cyber security measures are 100% infallible, the evolving nature of cyber-attacks and our reliance on reactive measures to combat them make that simply impossible. New threats aren't normally uncovered out of the blue, they are uncovered when some poor victim has already fallen prey and then reported it. Only then does it get cataloged, hot-fixed and everything else, but that doesn't help that initial ground zero victim of a zero day threat."
"To survive on the digital battlefield, the first step is to perform a full, professional cyber threat assessment and penetration test, not just once, but at regular intervals. Relying on the results of a cyber threat assessment and penetration test from a couple of years ago is like taking the same "new" medication a doctor prescribed years ago without ever bothering to see if there is a better solution today without the grocery list of miserable side effects. By the same token, the way cyber attackers did their damage a couple of years ago is often very different from the threat vectors they rely on today. Smartphones, tablets and other devices many companies rely on today as the BYOD (Bring Your Own Device) phenomenon continues to explode probably wouldn't even have been on the radar a couple of years ago, but not accounting for it today is simply an exercise in foolishness, an exercise that could prove extremely costly."
Global Digital Forensics offers cyber threat assessments that look at the entire picture, from in-house policies which may be outdated, or even worse, non-existent, to unique regulatory compliance challenges an organization may face. And when it comes to the penetration testing phase, which is basically attempting to hack a network the same way a real-world attacker would, without actually suffering the dire consequences a real attacker would cause, it is a very effective way to provide a baseline for improving cyber defenses on all fronts. GDF also includes a social engineering component to the penetration testing phase and will even go as far as setting up a dummy website to make phishing and spear phishing attacks, which are the most effective and widely relied upon methods of initial intrusions, as realistic as possible, and therefore highly effective at highlighting weaknesses in cyber policy and procedure.
Global Digital Forensics also provides 24/7emergency incident response, so should any cyber-attack ever prove successful, be it a DDoS attack, a data breach or cyber intrusion, a malware/virus delivery or a spyware infiltration, GDF can be onsite quickly to help determine the source of the attack, stop the spread, assist with regulatory compliance issues and offer remediation steps to plug the holes and give the organization all the ammunition they'll need to satisfy anxious clients and vendors by providing detailed reports on exactly what happened, what was done to solve the problem, as well as detailing the steps that will be taken to avoid it from being repeated.
*Global Digital Forensics is a recognized industry leader in the fields of cyber security and emergency incident response, with years of experience assisting clients in the government, banking, healthcare and education arenas. For a free consultation with a Global Digital Forensics specialist, call 1-800-868-8189 about tailoring a plan which will meet your unique needs. Emergency responders are also standing by 24/7 to handle intrusion and data breach emergencies whenever and wherever they arise. Don't hesitate to get help if an incident has already happened. For more information, visit http://www.evestigate.com.