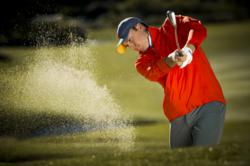 Baltimore, MD (PRWEB) January 14, 2013
Under Armour (NYSE:UA), the Baltimore, MD-based leader in sports performance apparel, footwear and accessories announced today that recently turned professional golfer, Jordan Spieth, will join the Brand's roster of elite athletes.
The 2011-2012 Big 12 Player of the Year and first-team All-American will be included in a national advertising and in-store campaign starting in 2013. Under Armour continues to support the next generation of athletes and will design a head-to-toe look for Spieth.
"Jordan is a talented young athlete whose promising career is just getting started," said Matt Mirchin, Senior Vice President, Global Brand and Sports Marketing, Under Armour. "We're proud to add Jordan to our strong team of athletes as we continue to grow our brand globally and expand in the sport of golf."
Spieth led the University of Texas Longhorns to a 2012 NCAA Championship and also earned himself low amateur honors at last year's US Open at The Olympic Club. In total, he has made the cut in 6 of the 8 professional events he's played as an amateur, including putting himself in contention to win the 2010 HP Byron Nelson Championship while only 16 years old. Spieth is one of two players to win multiple US Junior Amateur titles (2009 and 2011) and was selected to the 2011 Walker Cup team where he earned an undefeated record. Spieth, who turned professional last month, will play this season via sponsor exemptions and qualifiers on the PGA Tour and Web.com Tour. Spieth has already received invitations to play the AT&T Pebble Beach National Pro-Am, the Puerto Rico Open and the Panama Claro Championship.
"Throughout my athletic career I've worn Under Armour products and have always been impressed with how well their technology performs both on and off the course," Spieth said. "It's an honor to represent the Under Armour brand and join their roster of world-class athletes."
About Under Armour, Inc.
Under Armour® (NYSE: UA) is a leading developer, marketer, and distributor of branded performance apparel, footwear, and accessories. The Company's products are sold worldwide and worn by athletes at all levels, from youth to professional, on playing fields around the globe. The Under Armour global headquarters is in Baltimore, Maryland, with European headquarters in Amsterdam's Olympic Stadium, and additional offices in Denver, Hong Kong, Toronto, and Guangzhou, China. For further information, please visit the Company's website at http://www.ua.com.
###
CONTACTS:
Diane Pelkey
Under Armour, Inc.
410-246-5927
dpelkey(at)underarmour(dot)com
Josh Green
Catalyst PR for Under Armour, Inc.
212-714-7905
jgreen(at)catalystpublicrelations(dot)com