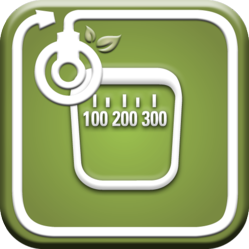 We use a truly integrative approach where science and medicine meet holistic nutrition to address the root of the problem!
Vancouver, B.C. (PRWEB) January 14, 2013
We all know the usual suspects of weight loss sabotage, but would you believe raw broccoli belongs on the list?
Vancouver-based myWholeLife today announced it has launched a new mobile health app that will tell you among many weight loss tips that, when uncooked, the much-revered 'wonder food' broccoli is bad for your thyroid and slows metabolism.
The app is called Weight Management, and myWholeLife CEO Darlene Higbee Clarkin sees it as a chance to move away from strict dieting. "This app uses holistic nutrition to find the source of the problem," she says. "Users can now get professional advice on which foods will make their weight loss easier right on their mobile devices. It's like having a team of specialists at your fingertips."
Coming on the heels of their successful Blood Sugar app, which won "My Favourite Find" at the 2012 Canada Natural Health Awards, Weight Management is designed to help users with difficulty managing their weight find the root nutritional cause of the problem, and then provide tailored advice on which foods will slow their weight loss, and which foods will make it easier.
The app uses an "integrative" approach to weight loss that blends medical research with holistic nutrition, offering "Healthy Swap" food suggestions for eliminating foods that increase inflammation, spike blood sugar, and slow metabolism. Also included is a complete 7-day meal plan that draws from myWholeLife's "Top 100" weight-friendly foods, plus exercise plans for home fitness, gym workouts, and travel routines.
For more information on Weight Management or other apps by myWholeLife, visit http://www.mywholelife.ca.
About myWholeLife
myWholeLife combines leading medical research, holistic nutrition principles, and innovative technology to offer personalized health programs through online services and apps. The goal is to broaden public access to the knowledge and support of holistic nutritionists and related professionals, working in cooperation with medical practitioners, to bridge the gap between holistic nutrition and Western medicine.
For media interviews contact
Darlene Higbee Clarkin
CEO & Founder
(604) 762-4221