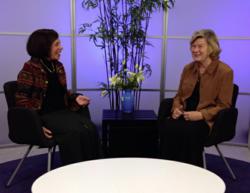 The finalists from Tales2Inspire will be afforded a half-hour interview on the show.
Massapequa Park, N.Y. (PRWEB) January 15, 2013
Lois W. Stern, author of "Sex, Lies and Cosmetic Surgery" and "Tick, Tock, Stop the Clock", is reaching out to authors through her website,Tales2Inspire.com. As the title suggests, she is urging authors to submit short stories for the contest on her website that inspire through humor or pathos, and are up-lifting.
Linda Maria Frank, author of Annie Tillery Mysteries, has created and produced The Writer's Dream, a TV show for authors. The finalists from Tales2Inspire will be afforded a half-hour interview on the show.
The authors who are finalists will have their 'tale' published in a Tales2Inspire™ anthology/ collection with their mini-biography, photo and link to their website included.
A personal, live recorded interview on the Tales2Inspire™ blog radio show, posted for six months, will be linked from their photo on the Author Tales screen.
An opportunity to appear on The Writer's Dream, a rapidly growing Cablevision Long Island TV show is the other perk. Authors may record a video from the comfort of their home. Send it to Stern and Frank, and they will do the rest.
Finalists will be able to use the DVD from the show on all social media and their websites. The aim of both authors is to encourage the publication of up-lifting stories on the web, and to give authors a venue for showcasing their work.
About Linda Maria Frank: After a lifelong career teaching science at both the high school and university levels, Frank embarked on a career as an author converting case studies from her forensic science courses into credible mysteries for girls of all ages. She resides on Long Island, New York. The first two books of the Annie Tillery Mysteries are "The Madonna Ghost" and "Girl with Pencil, Drawing". Frank continues to reach out to educators proving lesson plans bases on her books on her website. She does fundraising events using her adventures in authorship as a draw. Frank also is the producer of "The Writer's Dream", a local access TV show, featuring interviews with authors.