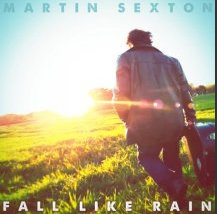 Santa Fe, New Mexico (PRWEB) January 13, 2013
It's been said many times by fans and critic alike, "Who needs a full band when you've got Martin Sexton?" Martin Sexton, presented by The Lensic from 7:30 - 10 p.m., Thursday, Feb. 28, 2013, is a featured event on the SantaFe.com event calendar.
Mr. Sexton beat-bops, covers every range from James Earl Jones' perfect bass to a Bee Gee's falsetto, doesn't need any wah-wah or guitar effects as this amazing artist mimics them all to a tee, duplicates the resonating drum mallet as well as the gentle swish of a drum brush, and even throws in a little yodeling...along with the audience, of course.
The incredible Martin Sexton returns to the Lensic once again to amaze and enthrall the crowd the same way in a performance similar to the fall of 2010. For those who have seen Martin Sexton the talent of this artist is already well known. For those who have not seen Mr. Sexton the evening of Feb. 28, 2013 is a do not miss this opportunity to see this truly talented artist perform live in Santa Fe, NM, at the Lensic, Santa Fe's Performing Arts Center.
Ticket Info
Purchase Tickets Online or by phone at 988-1234
About The Lensic:
The Lensic Performing Arts Center opened as a nonprofit in 2001 following the restoration of the Lensic Theater, a cornerstone of downtown Santa Fe since 1931.
The Lensic:

Serves as a national model for a sustainable arts center—with its focus on performance, education and community programs.
Presents over 200 eclectic performances year-round, at affordable prices, delivering outstanding local, national and international talent.
Enriches public education by bringing more than 10,000 school children to the theater annually to see free performances of music, storytelling and dance.
Subsidizes local arts organizations, like the Santa Fe Concert Association, Santa Fe Symphony and Santa Fe Pro Musica by covering half of the rental fee for each group that uses the theater.
Offers its facilities to local nonprofits for free, or at a nominal cost, helping more than 160 organizations raise $1.7 million over 10 years.
Delivers best-in-class technical support capable of serving world-class organizations from traveling Broadway shows to the Moscow Ballet.
Sponsors a technical internship and scholarship program to train Northern New Mexico high school students in theatrical arts.
Serves as a home to the nonprofit Tickets Santa Fe, a community box office serving more than 35 organizations and venues.
About SantaFe.com:
SantaFe.com provides locals and visitors to Santa Fe alike the most current interactive platform for events, music, arts, business, dining and lifestyle. SantaFe.com is a division of Hutton Broadcasting, located at 2502 C. Camino Entrada, Santa Fe, NM 87507
Contact Information:
Scott Hutton
SantaFe.com / Hutton Broadcasting
http://www.santafe.com
(505) 471-1067 (Media inquiries only, please)