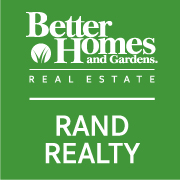 Somers, N.Y. (PRWEB) January 16, 2013
Better Homes and Gardens (BHG) Rand Realty announced today that Susan Goldner, Shirley Stilgenbauer, Caroline Langtry, and Linda Frum have joined the firm's Somers office as Licensed Salespersons.
Susan Goldner, a long time Somers resident now living in Heritage Hills, has been active in real estate for 5 years. Prior to joining Better Homes and Gardens Rand Realty, she was a successful agent at Grand Lux Realty. "I am truly excited about working for a company with strong, international and national brand awareness that has always been associated with quality living and where I can get the education and training that is the best any real estate company offers," said Goldner. Susan specializes in residential real estate and can be reached at 914-438-4847 or susan(dot)goldner(at)randrealty(dot)com.
Shirley Stilgenbauer, a veteran agent with a illustrious career recently circled back to Better Homes and Gardens Rand Realty after working at Prudential Holmes and Kennedy (then Douglass Elliman) for several years. Shirley is an extremely hard working Realtor who provides each client with the kind of service excellence that keeps them loyal and offering to refer her services to friends and family. Shirley can be reached at 914-672-9427 or shirley(dot)stilgenbauer(at)randrealty(dot)com.
Caroline Langtry, a licensed salesperson for five years, joins Better Homes and Gardens Rand Realty from Coldwell Banker in Somers. Caroline lives in Somers with her husband and their 2 adorable young boys. Specializing in residential sales, Caroline can be reached at 914-772-8666 or caroline(dot)langtry(at)randrealty(dot)com.
Linda Frum has lived in Somers for the past 23 years. She recently passed the NYS real estate exam and is a licensed salesperson. Linda worked as a teacher in the Bronx and is now substitute teaching in the area and looking towards a full time, successful, career in real estate. Linda can be reached at 914-329-7817 or linda(dot)frum(at)randrealty(dot)com.
"All four of these agents have strong work ethics and the understanding that consumers want service excellence and honesty from their agents but each has a unique value proposition that will fit in perfectly with our plans for growth in the Somers, Northern Westchester and Putnam County markets. I, along with all our BHG Rand Somers agents welcome them with open arms and a desire to help them build their business. The more successful they are, the more successful we can be, echoed our current team," says Richard Mishkin, Somers office Branch Manager.
ABOUT BETTER HOMES AND GARDENS RAND REALTY
Better Homes and Gardens Real Estate - Rand Realty, founded in 1984, is the No. 1 real estate brokerage in the Greater Hudson Valley with over 25 offices serving Westchester, Rockland, Orange, Putnam and Dutchess counties in New York and Bergen and Passaic counties in New Jersey. Rand has more than 800 residential real estate sales associates, as well as a commercial real estate company (Rand Commercial Services), and the Hudson United Group providing residential mortgage lending, title services, and commercial and residential insurance. The companies can be found on the Internet at: http://www.randrealty.com, http://www.randcommercial.com, and http://www.hudsonunited.com. Rand Realty is also on Facebook and Twitter.